Bloomberg: Russian consumers still in shock as they cut back on food and medicine
Almost a third of Russians now buy less food than before, while 49% admit they save on medicine by ignoring doctor prescriptions if the treatment is too expensive, recent surveys found, according to Bloomberg.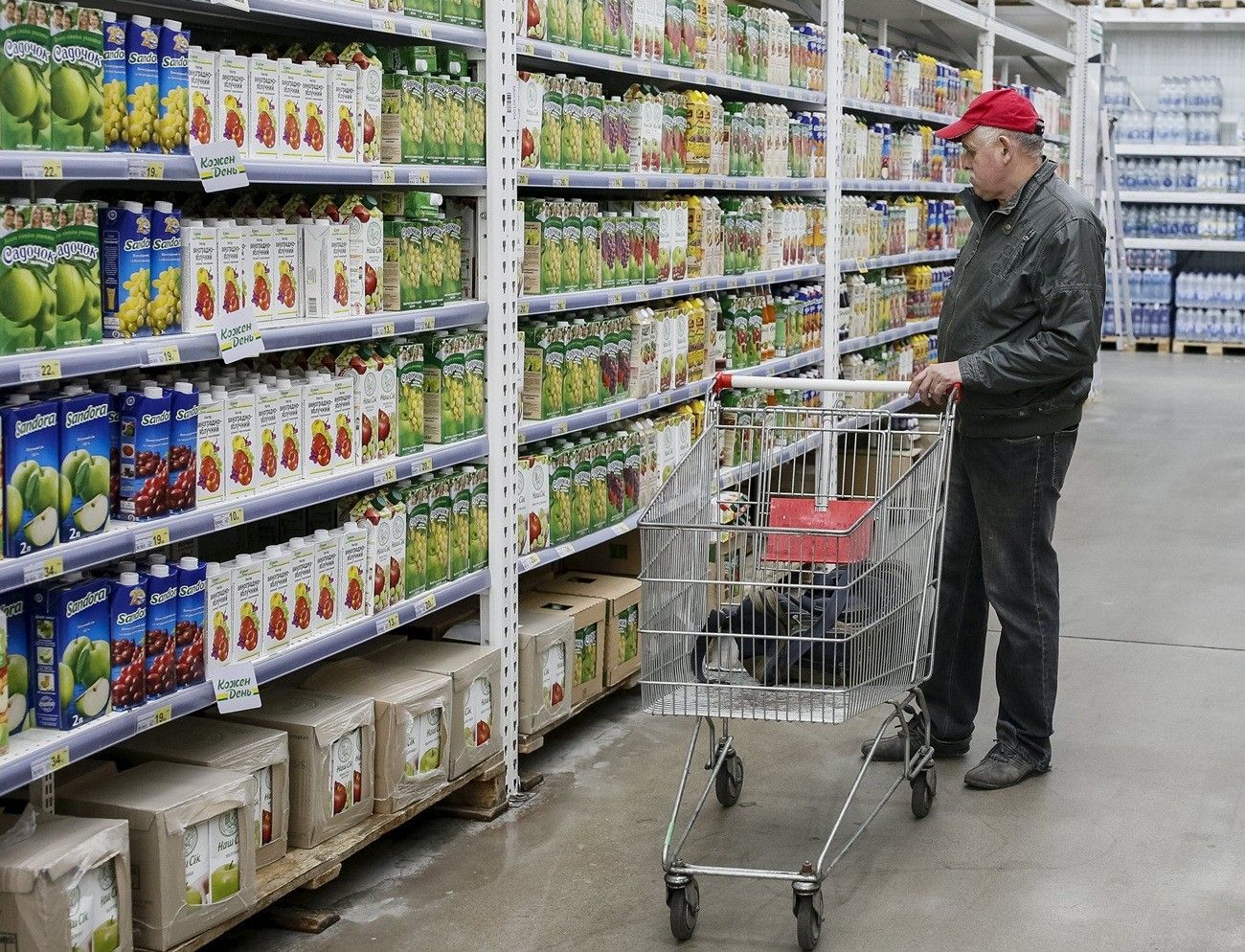 REUTERS
Some two-thirds say prices of goods and services bought by their families are rising at double the pace of officially reported inflation if not faster, Bloomberg wrote.
As more people are feeling the pinch, they are also using durable goods for longer, a trend that's spreading from cars to electronics, furniture and home appliances, according to the Russian rating company, ACRA.
Read alsoUkrainians spend over 50% of their income on food and utility billsReal disposable incomes will continue to decline for 2.5 more years and risk stagnating after that, it said in a report last month.
The decline of retail sales in June exceeded the 5.4% median forecast of economists surveyed by Bloomberg. Real disposable incomes declined 4.8%, while wages adjusted for inflation unexpectedly rose 1.4%, according to the statistics service.
Although retail sales are set to return to growth next year and expand about 2%, that will be far below average gains of 6% in 2010-2013 and 10.5% in 2000-2008, according to Morgan Stanley.
If you see a spelling error on our site, select it and press Ctrl+Enter