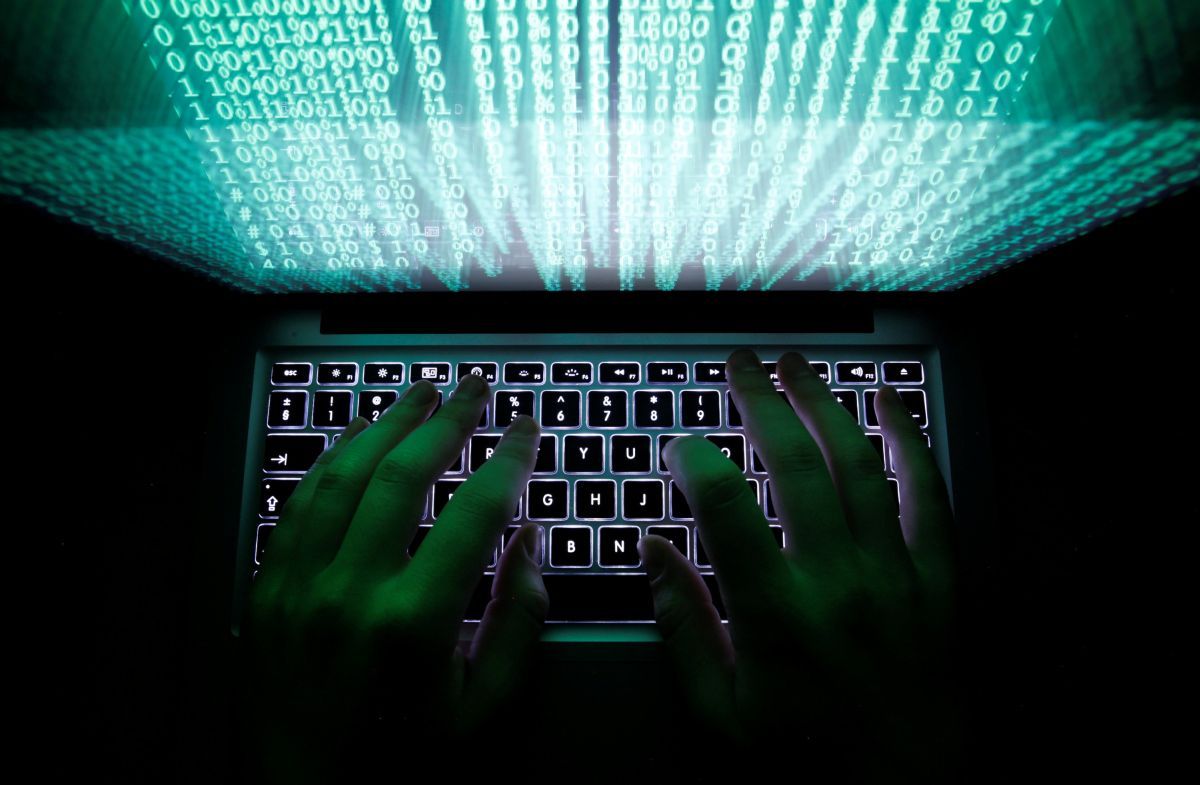 REUTERS
Oleksandr Tkachuk, Ukraine's security service chief of staff, said at a press conference that the attacks were orchestrated by the Russian security service with help from private software firms and criminal hackers, and looked like they were designed by the same people who created malware known as "BlackEnergy," Reuters reported.
Russia's Federal Security Service (FSB) could not be reached for comment. Moscow has repeatedly denied accusations from Kyiv that it was waging "cyber war" against Ukraine as part of a complex hybrid aggression.
The new attacks caused some of Ukraine's cyber defenders to cancel plans to attend this week's RSA cyber security conference in San Francisco, according to one Western expert familiar with the situation.
Read alsoBritish defense chief accuses Russia of cyberattacks on Europe If the allegations are confirmed, that could help Ukraine further its case for the United States to help coordinate a multi-national effort to counter the threat of Russian cyber warfare.
"There is a global cyber war of Russia against (the) whole world," President Petro Poroshenko told Reuters in an interview in January at the World Economic Forum in Davos.
Ukraine said Russia made 6,500 cyber attacks on it in November and December alone. Ukraine blamed hackers for knocking out part of Kyiv's power grid in December, and for attacks on the defense and finance ministries and the State Treasury.
Tkachuk said at Wednesday's press conference that malicious software used in the campaign was designed to attack specific industrial processes. As an example, he said that the code included modules that sought to harm equipment inside the electric grid.
Read alsoPoroshenko: National Cyber Security System must be fine-tuned ASAPHe said the attacks employed a mechanism dubbed "Telebots" to infect computers that control infrastructure.
Slovakian cyber-security firm ESET used the same name in December to identify the hacking group responsible for attacks on Ukraine's financial sector and energy industries.
Both campaigns were carefully targeted, opened back doors, sent out certain types of files to unknown masters, and downloaded tools that can wipe out those files.
Read alsoHackers now launching attacks against Ukrainian banksVictims of the malware included an energy ministry, a scientific research institute and a firm that designs remote monitoring systems for oil and gas pipelines.
CyberX Chief Technology Officer Nir Giller said he was not sure who was behind the operation, but suspected it was conducting reconnaissance for launching further attacks.