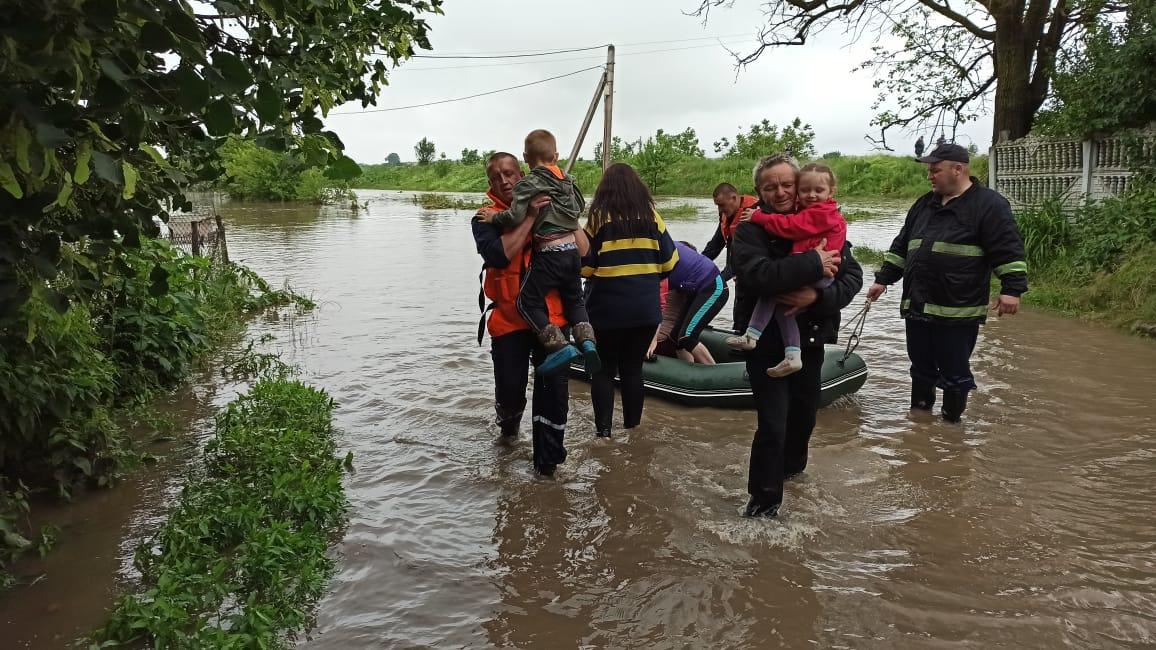 if.dsns.gov.ua
To alleviate the first needs in the areas of south-west of Ukraine struck by the largest flooding in the last 50 years, with several casualties and damage to hundreds of homes, the Ukrainian authorities activated the EU Civil Protection Mechanism.
The European Commission is providing mapping services of the affected areas through the EU Copernicus satellite system, the European Commission reported on its website.
Sweden has also responded immediately and offered 1.2 kilometres of flood barrier, 250 hoses, as well as technical experts.
Commissioner for Crisis Management Janez Lenarčič said: "Civil protection capacities have been under extreme pressure in the past months. Nonetheless, the European Union keeps up its commitment to help when climate disasters strike. I warmly thank Sweden for its immediate response. We stand ready to provide further assistance and show our solidarity with all those in the affected areas and with the first responders working on the ground."
The European Union's 24/7 Emergency Response Coordination Centre is in constant contact with the Ukrainian authorities to closely monitor the situation and channel further EU assistance on request.
Read alsoUkraine asks NATO, EU to help handle flooding aftermath in western regions
The EU Civil Protection Mechanism facilitates the cooperation in disaster response among 34 European states (27 EU Member States, UK, North Macedonia, Iceland, Montenegro, Norway, Serbia and Turkey). These Participating States pool the resources that can be made available to disaster-stricken countries all over the world. When activated, the Mechanism coordinates the provision of assistance inside and outside the European Union. The European Commission manages the Mechanism through the Emergency Response Coordination Centre (ERCC).
The European Civil Protection Mechanism is activated regularly to respond to floods and earthquakes, forest fires and other disasters inside and outside Europe. It also played a crucial role in the EU response to the COVID-19 crisis.
As UNIAN reported earlier, heavy rainfalls in recent days caused serious flooding in Ivano-Frankivsk, Chernivtsi, Lviv, Zakarpattia, and Ternopil regions. Three people in Ivano-Frankivsk region were killed as a result of the disaster.
About 300 villages and towns were flooded in four regions of Ukraine. Ivano-Frankivsk region, where more than 200 villages and towns were flooded, suffered most from the floods. Some 150 km of roads and 90 bridges were damaged in the region.
Read alsoTraffic restored on all major motorways in flood-affected areas in Ukraine's west– Zelensky
The Ukrainian government deployed 1,700 emergency workers and 470 pieces of equipment, including six helicopters, to deal with the immediate consequences. The Cabinet of Ministers allocated UAH 672 million, or US$25 million, from the state reserve fund to overcome the aftermath of the flooding in the western regions of Ukraine.