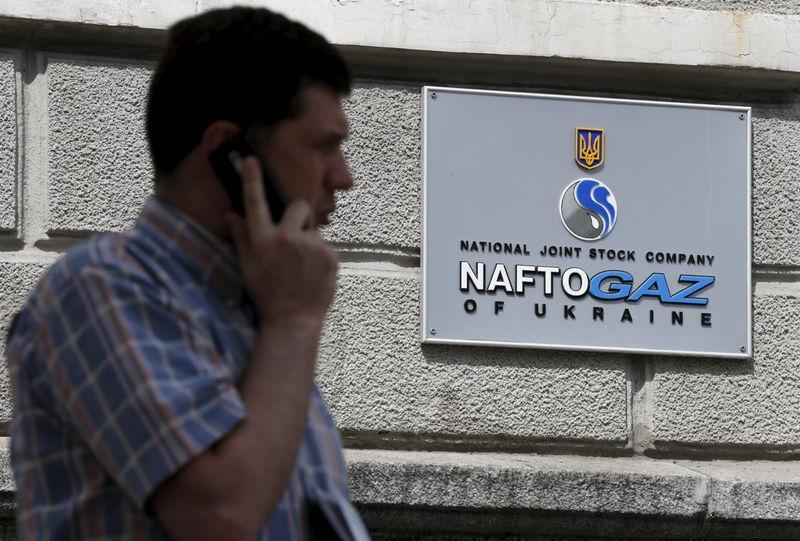 REUTERS
Fitch Ratings has revised the outlook on National Joint Stock Company (NJSC) Naftogaz's Long-Term Foreign-Currency Issuer Default Rating (IDR) to stable from positive and affirmed the IDR at 'B'.
"The outlook revision follows the revision of the outlook on Ukraine's sovereign rating (B/Stable) and the application of Fitch's Government-Related Entities (GRE) Rating Criteria," the agency said in a statement on April 24. "Fitch equalises Naftogaz's ratings with those of sovereign, reflecting the company's strong links with the sovereign and our assessment of the company's Standalone Credit Profile (SCP) at 'b-'."
Read alsoFitch affirms Naftogaz at 'B-' with positive outlook
According to Fitch, Naftogaz's SCP reflects the transformation of its business profile after the unbundling of its gas transmission business to primarily a natural gas-producing and -wholesale supply company. It also captures likely deterioration of its financial profile due to expected volatility in operations after the unbundling, expected 2020 earnings decrease due to significantly weaker gas prices, macro-economic challenges as a result of the COVID-19 pandemic and uncertainty over domestic price regulation and collectability of receivables amid a weaker domestic economy.
"However, we also expect leverage to remain low and weak, albeit, manageable liquidity," Fitch said.
As UNIAN reported earlier, Fitch Ratings on April 2, 2020, affirmed National Joint-Stock Company Naftogaz of Ukraine's Long-Term Foreign-Currency Issuer Default Rating (IDR) at 'B' with the positive outlook.
Fitch Ratings in March 2019 affirmed Naftogaz's Long-Term Foreign- and Local-Currency Issuer Default Ratings at 'B-' with the stable outlook.
UNIAN memo. NJSC Naftogaz of Ukraine is the largest state-run vertically integrated oil and gas holding whose subsidiaries account for about 90% of oil and gas production in Ukraine. Naftogaz develops oil and gas fields, produces crude oil and natural gas. Its core business is also transportation and trade in fuel through its own network of filling stations.