Профиль автора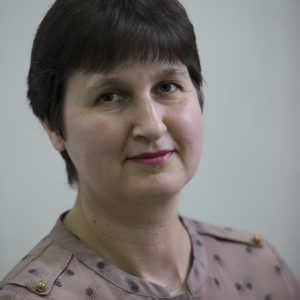 Nadya Pryshlyak
Correspondent, reporter of UNIAN
n.pryshliak#unian.net
She graduated from the faculty of journalism of Ivan Franko Lviv State University. She worked for different newspapers first in the Prykarpattia region and then in Kyiv. Later she joined the UNIAN team. She worked as a government correspondent but also contributed to economic media. Prishlyak has been working as a parliamentary correspondent for about 20 years. On her watch, several convocations of parliament and many other chairpersons of the Verkhovna Rada changed. Namely, Volodymyr Lytvyn, Oleksandr Moroz, Arseniy Yatsenyuk, Volodymyr Rybak, Oleksandr Turchynov, Volodymyr Groysman, Andriy Parubiy. And now she faces Dmytro Razumkov. The work with politicians always assumes that they are trying to use journalists for their PR. But correspondents need objective information.
Все материалы автора
Нет новостей в блоке "editor_news"