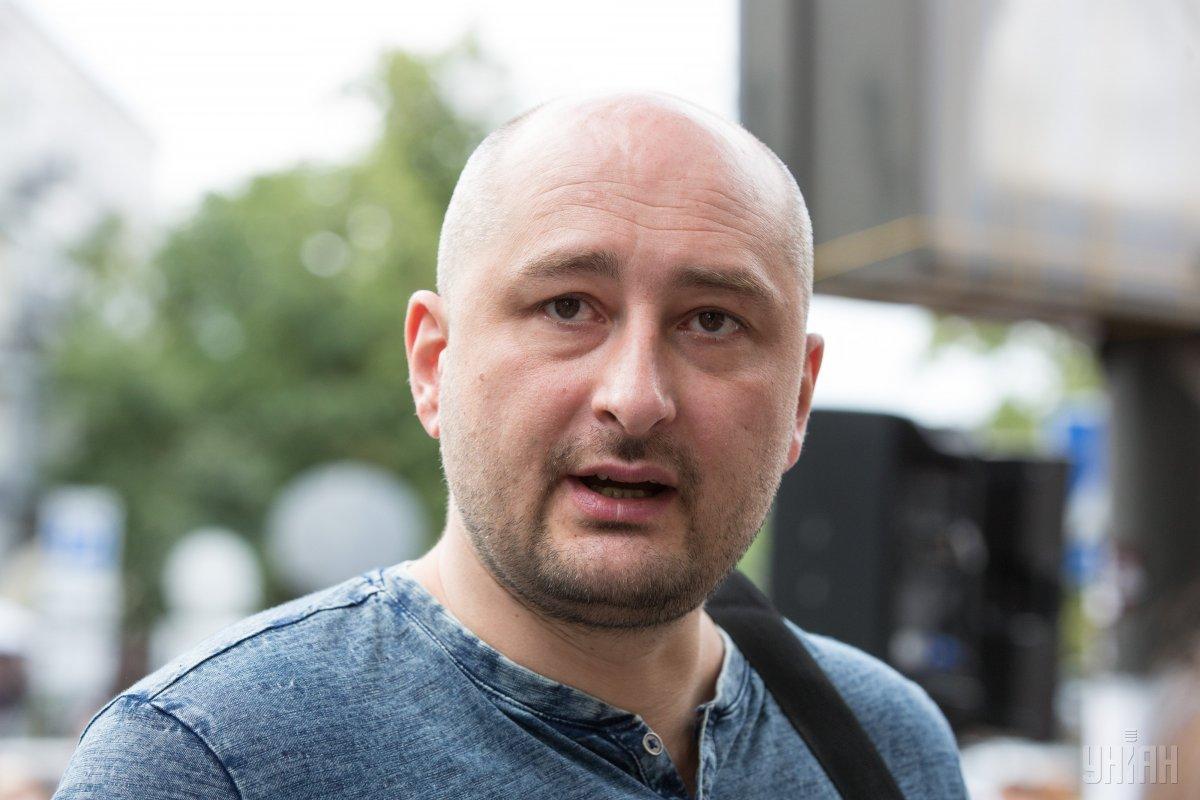 Photo from UNIAN
UPDATE-2, May 30. Following publication of this article, it was revealed that Arkady Babchenko had not in fact died as reported.
Full details can be found here. 
Russian opposition journalist with pro-Ukrainian views Arkadiy Babchenko, 41, who has been living in Kyiv, has been shot dead.
"Arkadiy Babchenko was shot in the back, at home. [He] was rushed to hospital," journalist Ayder Muzhdabaev wrote on Facebook on Tuesday, May 29.
Ukraine's Interior Ministry reported then that Babchenko had died in an ambulance.
"Police have received a call from doctors – a woman called them and said she had found her husband in the apartment, he was in blood. The victim died of a wound, it was reportedly a wound in the back," the Interior Ministry said.
Read alsoMajor war with Russia inevitable – journalist
He was returning home from shopping, three shots were fired at his back when he was entering the flat.
The incident occurred on Mykilsko-Slobidska Street in Kyiv's Dniprovsky district.
Investigators have arrived on the scene.
Babchenko was a war correspondent from Russia. He lived in Moscow, but had to move to Prague, then to Kyiv because of political prosecution.
"He was a friend of mine. His anti-Russian position and anti-Russian activity are the only motive. He regularly spoke in support of Ukraine, against Putin, against Russia. Lately, he received frequent threats from the Russian Federation. He wrote that he had received death threats against him and his entire family," Ukrainian volunteer Myroslav Hai told the Ukrainian news outlet Obozrevatel.
Babchenko for some time was forced to live in Europe, but because of visa problems, he came to Ukraine, where he worked as a TV host. "He covered the shameful policy of the Russian Federation, this is purely a political assassination," Hai concluded.