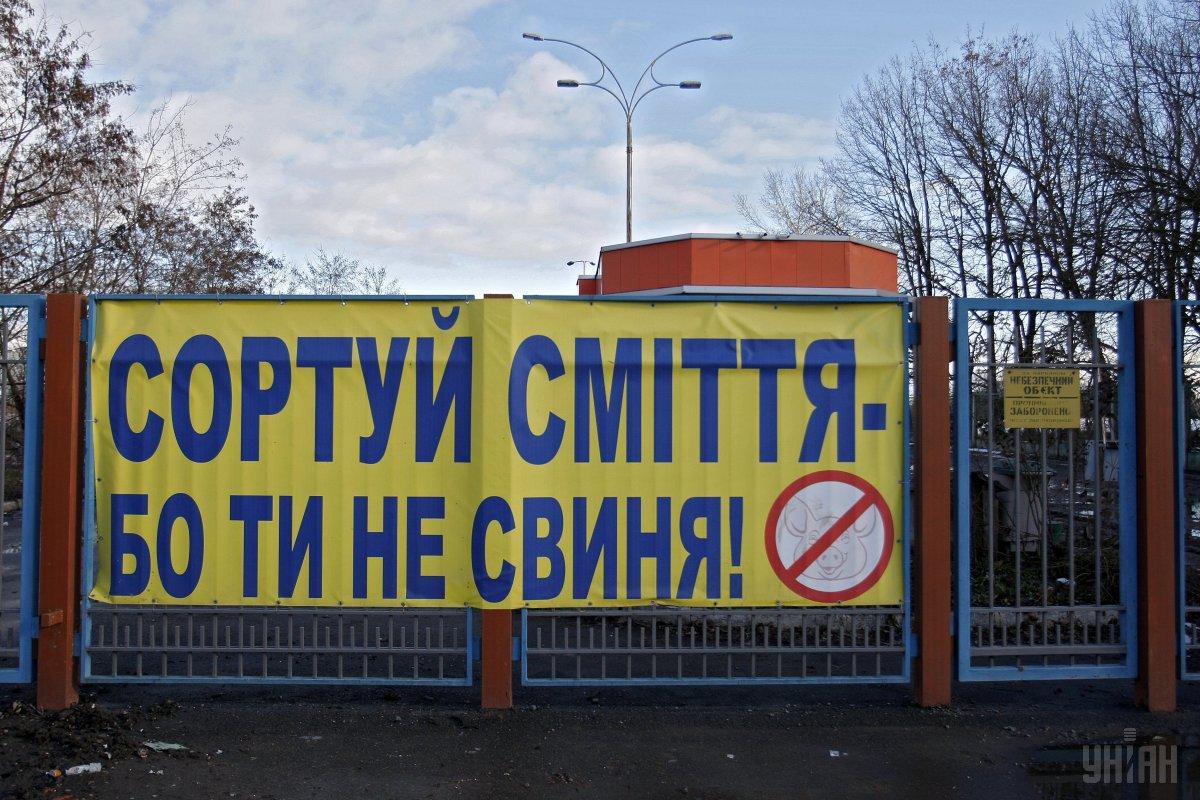 Photo from UNIAN
Deputy Chairman of Kyiv City State Administration Petro Panteleyev says Kyiv residents will pay for the removal of solid domestic waste separately as early as in August, while the rate will depend rather on the number of people actually living in an apartment and a house type rather than on the apartment area.
"The calculation of the payment will depend on the number of people registered in each apartment. In our opinion, this is a fair approach, as we all produce garbage, so it is absolutely incorrect to tie up payment for the [removal] of garbage to some other factors," he said at a press conference on August 7.
Read alsoKyiv plans to build new waste processing plants
According to the official, garbage removal was introduced as a separate service due to the fact that the law of Ukraine on housing and utilities services came into force on June 10. The document does not provide that the apartment buildings management service includes removal of solid household waste.
Panteleyev says the payment will depend not only on the number of registered residents, but also on the average rate of waste accumulation, depending on the type of a house and the tariff of waste removal enterprises.
For example, rates of waste accumulation will be 1.39 cubic meters in hostels, 1.93 cubic meters in houses with garbage chutes, and 2.15 cubic meters in houses without garbage chutes, while the tariff of Kyivcommuntrans utility company, the winner in waste disposal tender, will be set at UAH 115.09 (US$4.2) per cubic meter.
The official says an average monthly tariff will amount to UAH 20-25 per person. So, there will be no significant increase compared to the previous tariff, which was based on the apartment area.
Thus, the tariff for maintenance of areas adjacent to a house will be much less, since it will not include a garbage removal service, Panteleyev added.
At the same time, he admitted there is a problem in the capital on registration of people actually living in apartments. Therefore, he urged Kyiv residents to voluntarily inform the authorities about the actual number of apartment dwellers, so as not to cause overaccumulation of solid waste in garbage cans.
"The regulatory framework, which is being prepared by the Ministry for Regional Development, Construction and Housing, will regulate the process of charging for the service based on actual number of residents. And we are starting to work now. We appeal to Kyiv residents to voluntarily provide information about the number of people living with them. This will make the accrual per each house balanced, avoiding groundless increase in tariff," he said.
According to the official, the residents of the capital will be able to provide relevant information in free form to one of 70 municipal service centers.