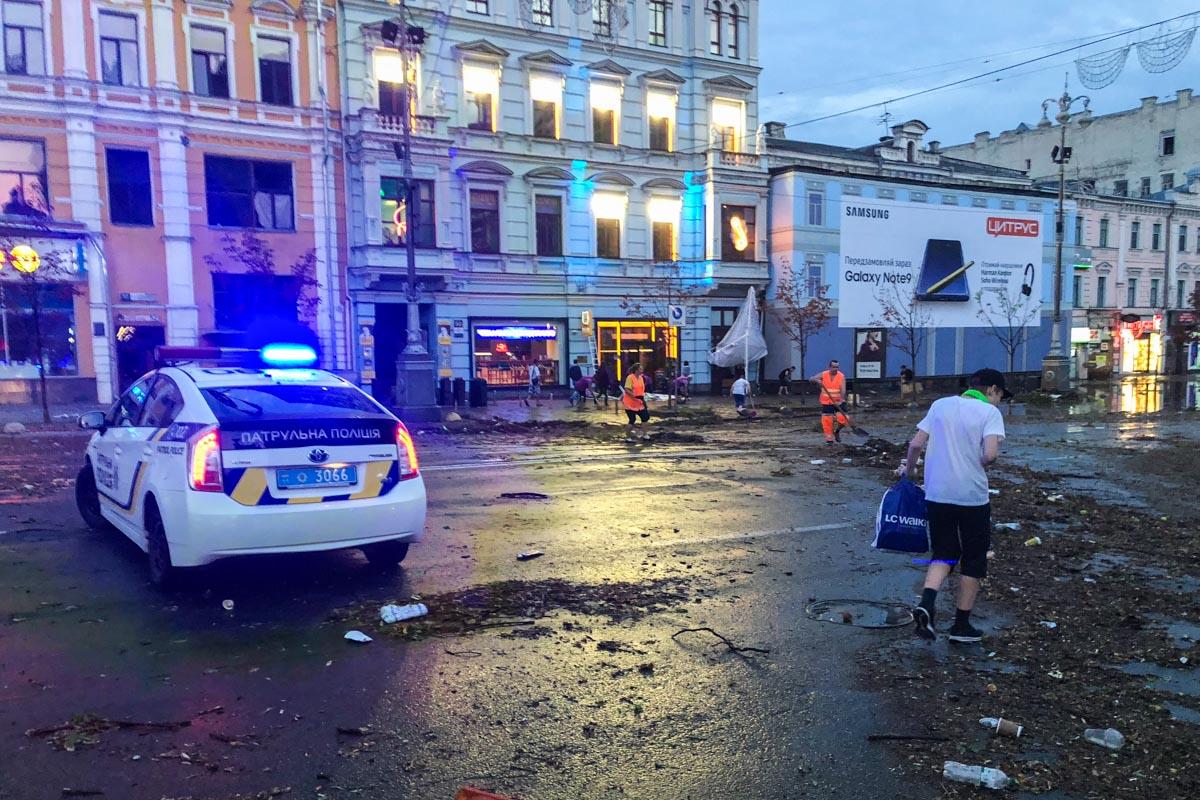 kiev.informator.ua
A massive thunderstorm with gusts of wind and hail in Kyiv in the early hours of August 16 caused flooding on Khreshchatyk Street, including the underground Metrograd Shopping Mall there.
Read alsoDownpour in Kyiv floods streets; huge traffic jams reported citywide (Photos, videos)
Residents of the capital actively share photos of Kyiv's "apocalypse." A section of an ancient building that was earlier damaged by fire in the center of Kyiv has collapsed, while a post has fallen. Trams in Kyiv's Podilsky district stalled because the rails were covered with mud.
Winds toppled chestnut trees and tore some billboards and signboards off, according to the local news portal Informator.ua.
The posted video shows broken branches of trees on flooded sidewalks and roadways. But early in the morning, the municipal utility services began eliminating the aftermath of the heavy downpour.
The section of the road along the central street, which was completely flooded at night, has almost been cleaned up. However, the police are still blocking traffic of cars there.
Workers manually collect branches from clogged storm drains, removing the debris of trees from sidewalks and roadways, and clean the streets from garbage.
As of 08:00 on August 16, traffic along Khreshchatyk Street resumed. Fragments of trees and branches on the sidewalk are being collected with help of special equipment.
As it was earlier reported, a heavy downpour in Kyiv had flooded the streets in the city's Podilsky district.