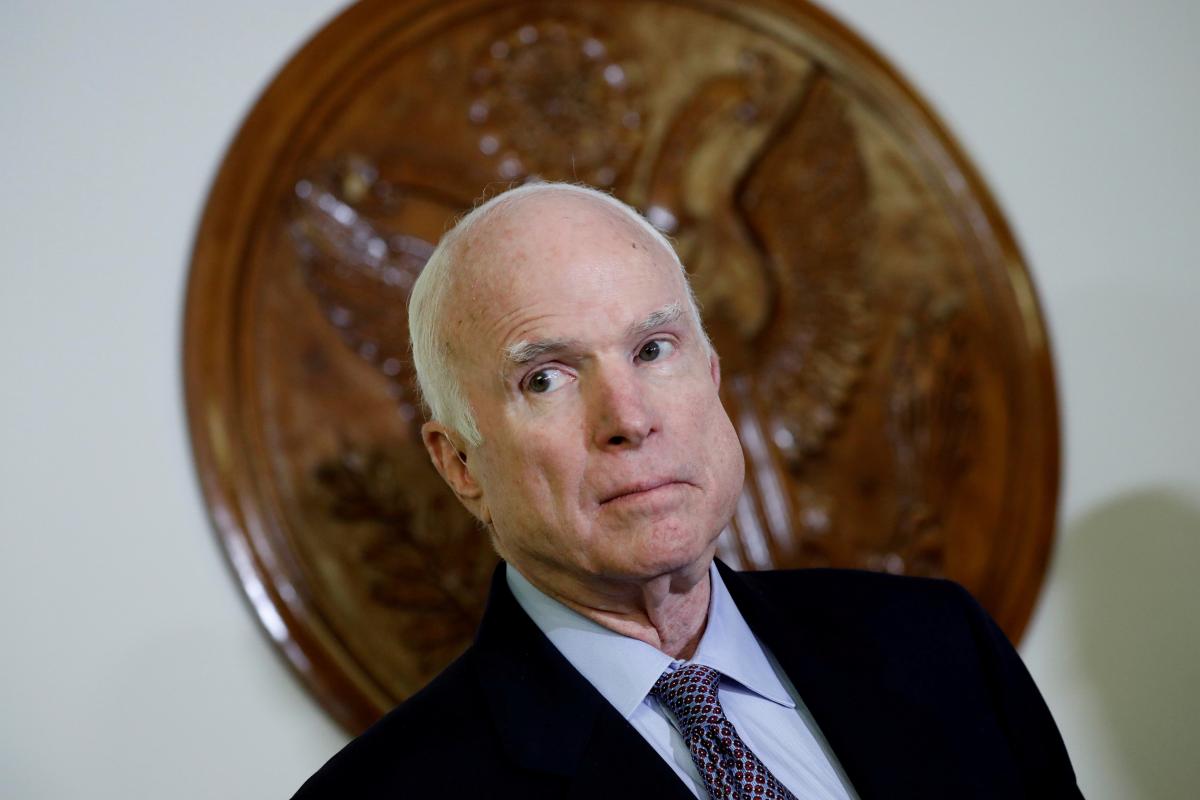 REUTERS
Ukrainian President Petro Poroshenko suggests that Kyiv's Ivan Kudrya Street be renamed after the late U.S. Senator John McCain.
"The president is asking parliamentary factions to support his appeal to Kyiv City Council to rename the street of Ivan Kudrya who was a [Soviet] terrorist, a Chekist [secret police] operative acting against the Ukrainian national liberation movement, and give it the name of Senator John McCain," presidential envoy in parliament Iryna Lutsenko said at a meeting of faction leaders and chairmen of parliamentary committees in Kyiv on September 3.
Read alsoU.S. Senator McCain's parting message: Ukraine should be beside NATO
As UNIAN reported earlier, the People's Front faction in Ukraine's parliament earlier came up with the initiative to name one of the central streets of Kyiv in honor of Senator McCain.
Poroshenko attended the Senator McCain memorial service at Washington National Cathedral in the United States on September 1.
Among the current and foreign leaders and officials on the guest list for John McCain's memorial service were about a dozen from former Soviet states, particularly Ukraine and Georgia, according to The Washington Post. "Both countries have high regard for the late Arizona senator who supported their efforts in recent years to stand up to Russian aggression," it said.