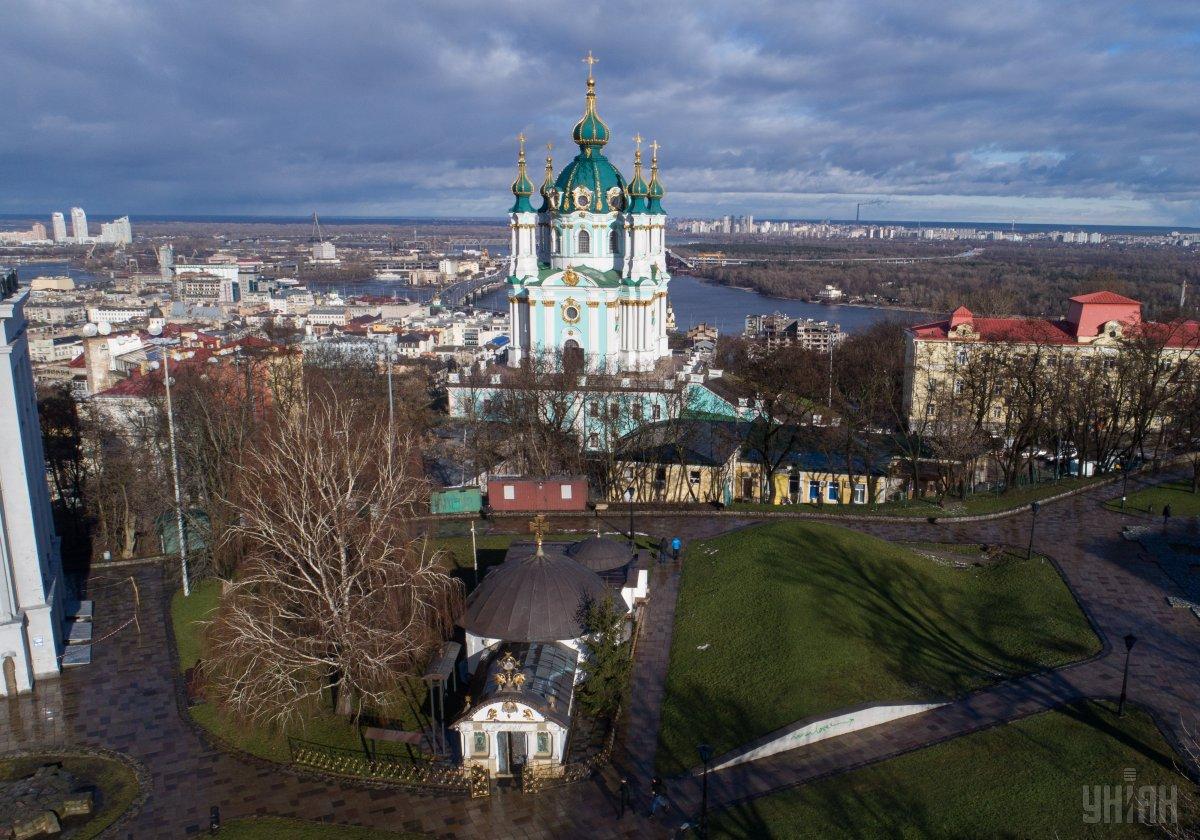 Photo from UNIAN
Adviser to the president of Ukraine, Director of the National Institute for Strategic Studies Rostyslav Pavlenko has said the renovation of the Kyiv-based Saint Andrew's Church, which has been handed over to the Ecumenical Patriarchate, may be completed by 2020.
"The most important thing is that the relevant law on handing over this church for permanent use to the Ecumenical Patriarchate of Constantinople has been passed in Ukraine. And further, I think, there will be assistance in ensuring that the repairs are completed within a reasonable deadline," he said at a briefing in Kyiv, an UNIAN correspondent reported
Read alsoPoroshenko, Bartholomew sign cooperation agreement between Ukraine and Ecumenical Patriarchate (Photo)
"The year 2020 is the deadline. As far as I understand, if necessary, [the process] will be accelerated within reasonable limits," Pavlenko said.
As UNIAN reported earlier, Ukraine's parliament, the Verkhovna Rada, on October 18 passed presidential bill No. 9208 on transferring Kyiv-based St. Andrew's Church to the Ecumenical Patriarchate of Constantinople for permanent use.
The law establishes that the state-owned religious building of the church, which is a major Baroque church located in Kyiv, is to be handed over to the Ecumenical Patriarchate for religious services, rites, ceremonies and processions.
At the same time, this handover does not entail its exclusion from the list of facilities of immovable cultural heritage of the National Sanctuary Complex "Sophia of Kyiv."
On November 3, Ecumenical Patriarch Bartholomew I thanked Poroshenko for the transfer of the church's building to the Ecumenical Patriarchate.