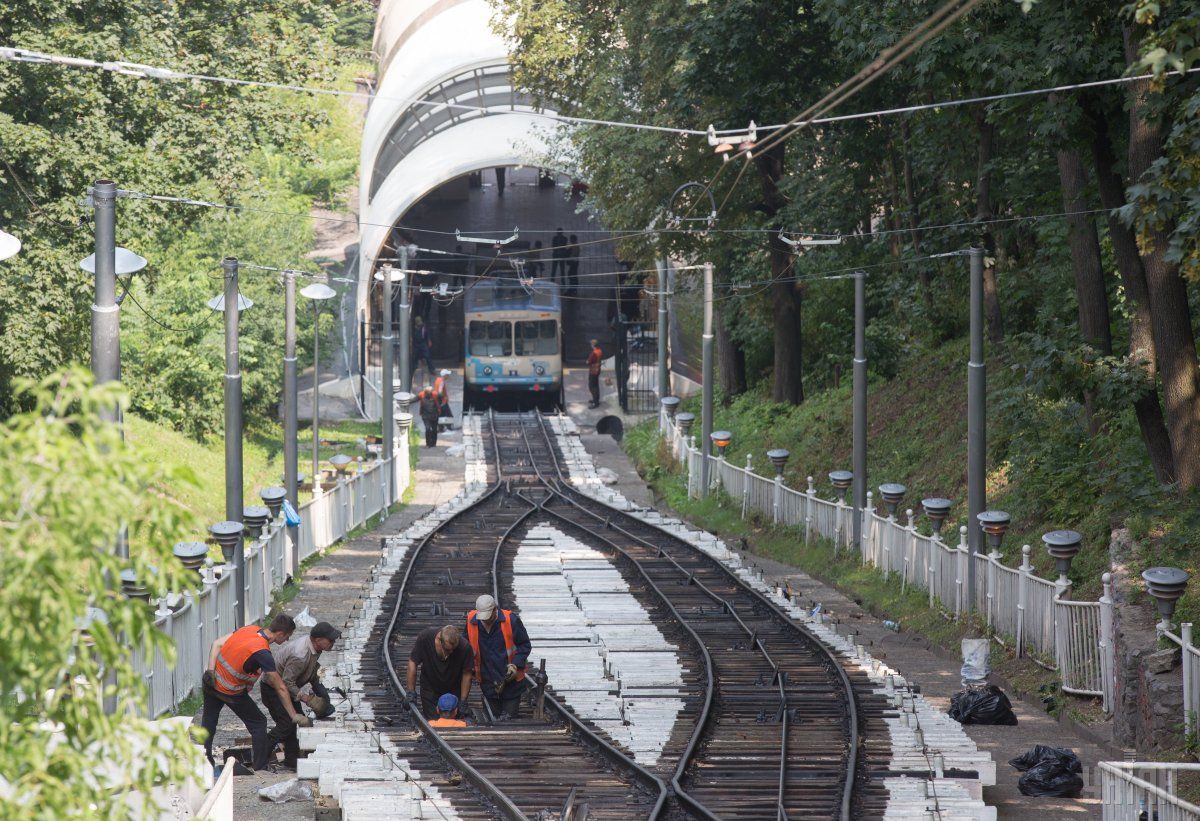 Photo from UNIAN
Kyiv Mayor Vitaliy Klitschko says the city's authorities in 2019 plan to completely renovate the Kyiv funicular railway located on Poshtova Square and will buy cable cars with air conditioning abroad.
Read alsoKyiv authorities plan to extend pedestrian-only zone on Khreshchatyk to Bessarabska Square
"Next year we'll launch new transparent Doppelmayr/Garaventa funiculars with air conditioners," he told the Village newspaper on November 16.
"Doppelmayr/Garaventa funiculars can be built in cities, in the country, or in mountain regions. Curves and changes in gradient are mastered by this ropeway system without any problem. The low profile ensures high availability for the funicular in all weather conditions," according to the Group's website.
Doppelmayr/Garaventa systems can operate for up to 40 years.
Moreover, the funiculars carry up to several hundred passengers and travel at a maximum speed of 14 m/s.
The Doppelmayr Garaventa Group is an Austrian–Swiss company that manufactures chairlifts, cable cars, gondolas, surface tows for ski and amusement parks, as well as urban people movers and material handling systems.
The Kyiv Funicular Railway connects Kyiv's historic Uppertown, and the lower commercial neighborhood of Podil through the steep Volodymyrska Hill overseeing the Dnieper River. The line consists of only two stations and is operated by Kyiv-based municipally owned enterprise Kyivpastrans.
The funicular was constructed during 1902-1905, and was first opened to the public on May 20, 1905.