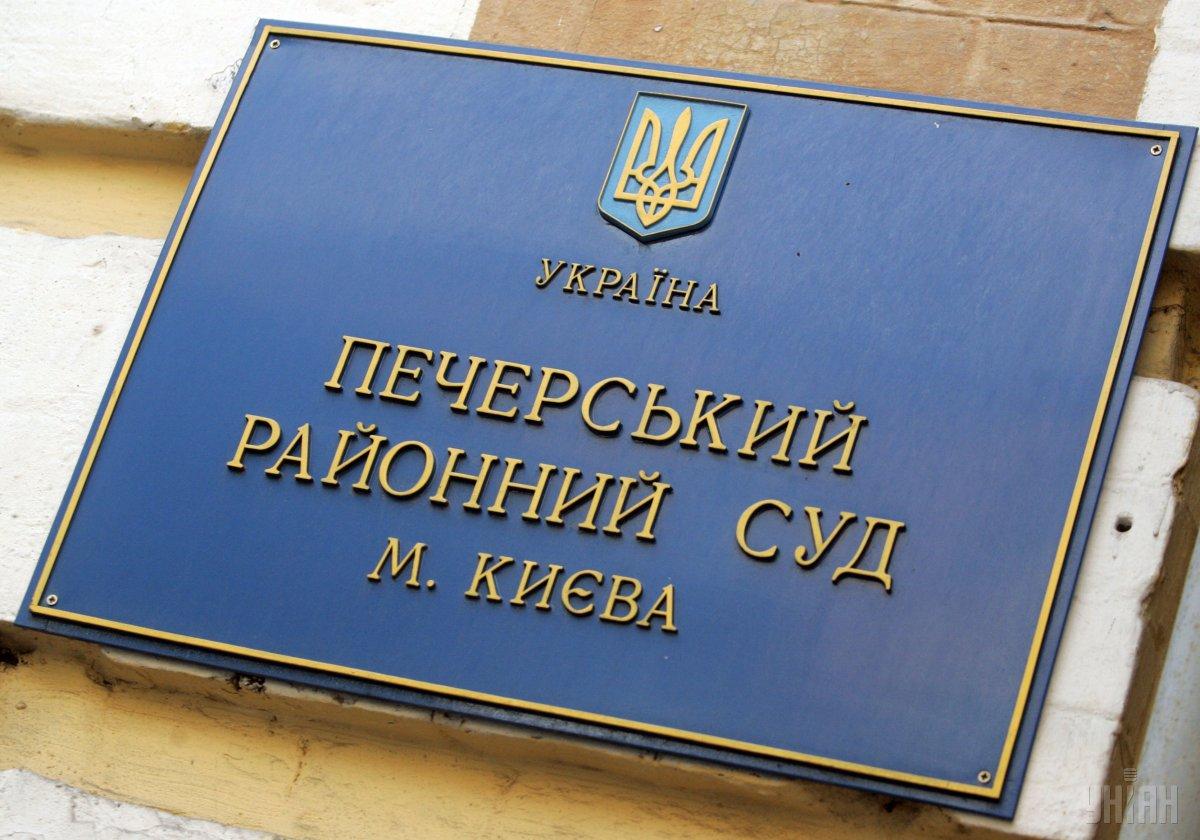 The decision was taken by Kyiv's Pechersky district court Photo from UNIAN
Kyiv's Pechersky district court has ruled to seize 14 construction sites belonging to the Ukogroup construction firm reportedly affiliated with notorious real estate developer Anatoliy Voitsekhovsky.
The property that was seized upon a motion filed by investigators from the National Policy was transferred to the National Agency of Ukraine for finding, tracing and management of assets derived from corruption and other crimes (Asset Recovery and Management Agency or ARMA).
A corresponding decision dated January 28 was published in the State Court Register.
According to the investigation, de-facto head of Ukogroup controlled a criminal group from 2011 to 2014 that evaded taxes, arbitrarily seized land plots and built residential complexes, shopping malls, office centers there.
Read alsoKyiv's Respublika shopping mall sold for US$28.3 mln
Also, according to the court materials, Ukogroup officials are charged with illegal seizure of other individuals' property, issue of forged documents, and abuse of office.
The list of illegal construction projects at different stages of readiness includes 40 facilities. The court ruled to seize 14 of them.
These are:
- Nova Khvylia (New Wave) residential complex at 15a Kharkivske Shose Street;
- Myloslavsky residential complex at 31v Myloslavska Street;
- Sovski Stavky (Sovski Ponds) residential complex at 70 Kirovohradska Street;
- Sovski Stavky residential complex sales department;
- SynioOzerny (Blue Lakes) residential complex at the intersection of Pravdy Avenue and Gongadze Avenue;
- SynioOzerny residential complex sales department;
- Dominion office center at 40 Ushynsky Street;
- Flagman residential complex at 7 Lobachevskoho Street;
- Rodynnyi Zatyshok (Family Comfort) residential complex at 20, 22, 24 Hasheka Street;
- Olimpiiske Mistechko (Olympic Town), Panoramne Mistechko (Panoramic Town) and Panoramny (now it is called Demiyivsky Kvartal, or Demiyivsky Quarter) residential complexes at 24 Raketna Street;
- Skhidna Brama (Eastern Gateway) residential complex at 3 Svitla Street;
- Skhidna Brama residential complex sales department;
- Sosnovy Bir (Pine Forest) residential complex at Olevska Street;
- Naukovy (Scientific) residential complex at 40 Petropavlivska Street.
UNIAN memo. On October 25, 2016, law enforcement officers completed a pretrial investigation into a case against Kyiv real estate developer Anatoliy Voitsekhovsky. The investigators established that Voitsekhovsky, in complicity with other persons, in 2004–2013 acquired shares in charter capital of a number of companies, some of which were re-registered to nominees' names in 2014.
With the help of those companies, the criminal group unlawfully seized land for the construction of 40 facilities. The investigators also established repeated facts when one apartment was used to be sold to different owners. Certain construction facilities, which were commissioned on the basis of fake court decisions, were illegally registered in the State Register of Real Estate. In particular, this was the case with the Perlyna Troyeshchyny (Troyeshchyna Pearl) residential complex at 42a Zakrevskoho Street; the Dominion De Luxe office center at 40 Ushynsky Street; the Mega City residential complex at 19 and 19a Kharkivske Shose Street; and the Sosnovy Bir residential complex (a quarter at Olevska, Klavdiyivska and Bakhmatska Streets).