The incident occurred on Suleimana Stalskoho Street / Photo from kiev.informator.ua
A man has slightly been injured in a blast that has shaken an entrance of a residential building in Kyiv's Dniprovsky district.
The incident occurred at 30 Suleimana Stalskoho Street, Kyiv's police said.
According to an early report, the man who was close to the building sustained barotrauma.
Read alsoGas blast in residential building near Kyiv: Two bodies found under rubble
A man called the police and reported about an explosion in entrance No. 2.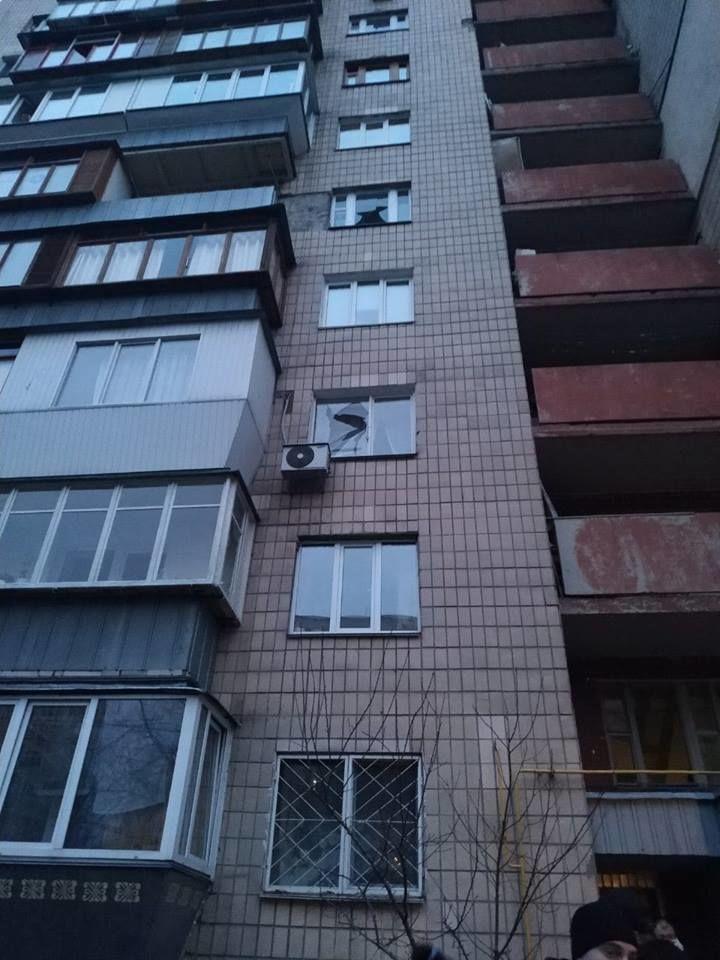 Entrance No. 2 was damanged / Photo from kiev.informator.ua
Walls of the entrance hall and windows of flats have been damaged.
Police officers and bomb disposal technicians are examining the site to collect evidence and samples for tests.
A criminal investigation is under way to identify the person who planted the explosive device.