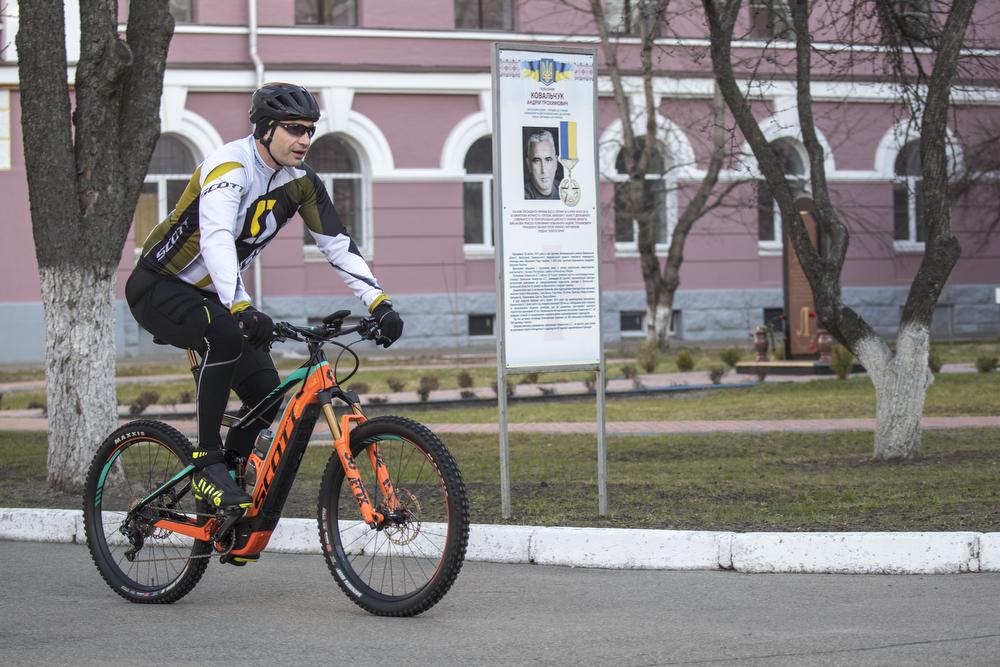 Kyiv Mayor Klitschko / kyivcity.gov.ua
Kyiv Mayor Vitaliy Klitschko has arrived at a polling station by bike to vote at the March 31 presidential election in Ukraine.
He arrived at the polling station based at the Ivan Bohun Military High School at 08:00 a.m. Kyiv time right after a morning workout, the mayor's press service said.
Klitschko talked to foreign observers, stressing the importance of holding the elections without violations and manipulations. "The key task is to ensure that the choice of every Ukrainian is protected," he said.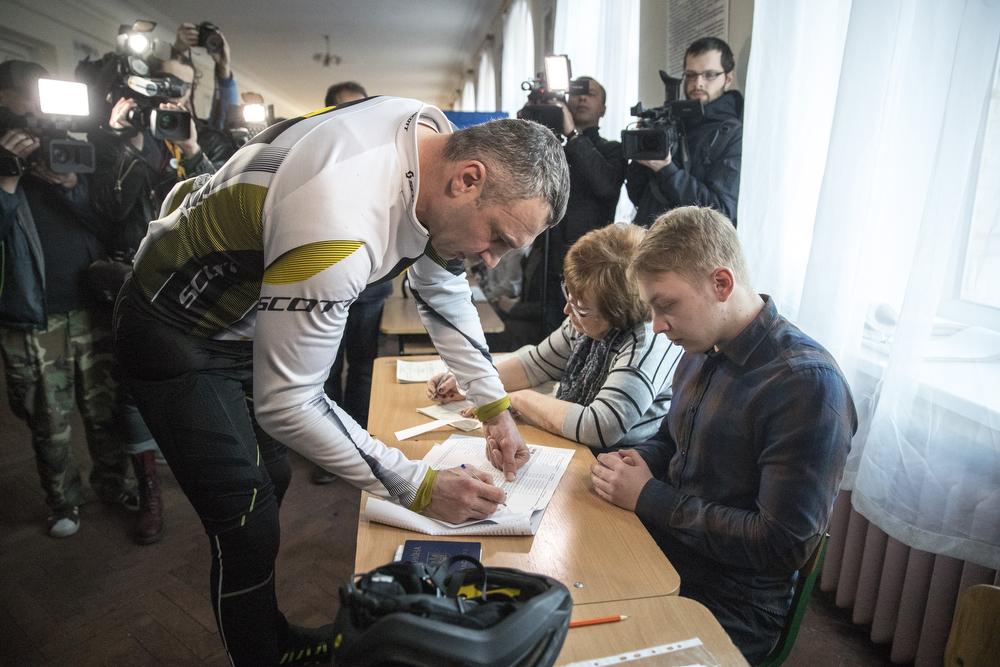 He cast his ballot paper at the polling station based at the Ivan Bohun Military High School / Photo from kyivcity.gov.ua
"Ukraine's future development depends on the election. Regardless of who is elected president, it is very important that our country should continue its policy towards European integration," he told journalists after having cast his ballot.
Polling stations opened at 08:00 Kyiv time and will work until 20:00, inclusively, on March 31.
A total of 199 constituencies have been created in Ukraine. The approximate number of polling stations, according to the CEC website, is 29,888. Some 101 polling stations are abroad.
The CEC registered 2,344 observers from foreign and international organizations in the presidential elections. More than 135,000 law enforcement officers are involved in ensuring public order in Ukraine on election day.
Read alsoKlimkin explains Ukraine's ban of Russian election observers
According to the calendar plan for the presidential election, the CEC should establish the results of the voting by April 10.
If none of the candidates receives over 50% of the vote on March 31, a run-off vote will be held on April 21 for the two front runners in the first round.
In the event of the run-off, the CEC should officially announce the election results by May 1, 2019, and the inauguration of the newly elected president should take place by May 31.
The new president should take office no later than 30 days after the announcement of the official election results.