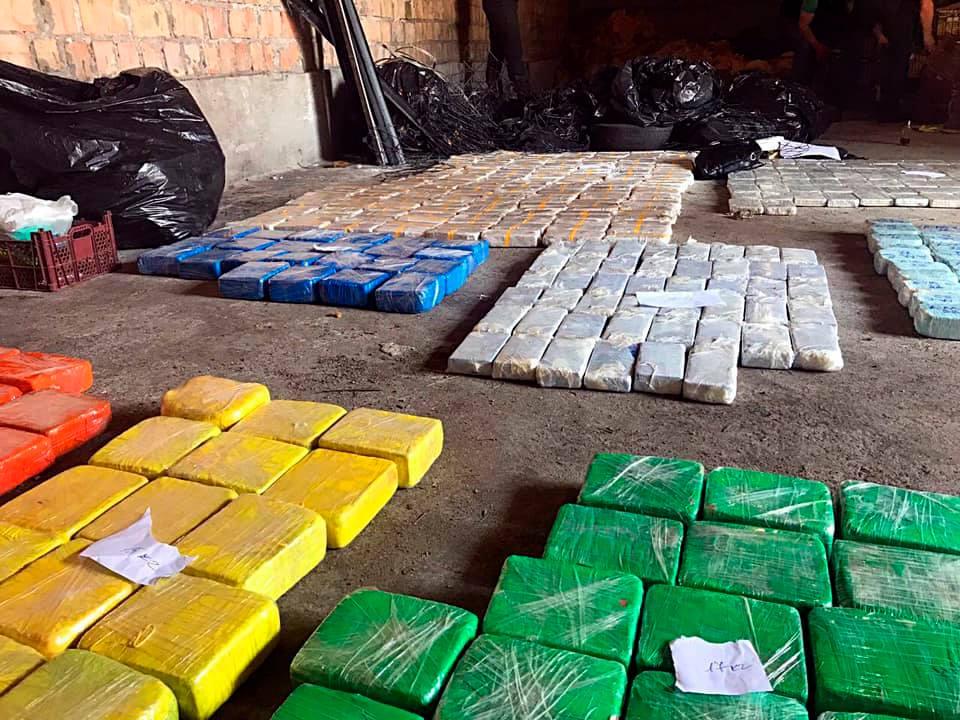 Facebook / Serhiy Knyazyv
Police operatives have seized 600 kilograms of heroin worth $50 million in a raid outside the capital city of Kyiv, according to Chief of the National Police of Ukraine Serhiy Knyazev.
"I have never seen so much heroin seized by the Ukrainian police. We're growing up," Serhiy Knyazev wrote on Facebook.
"A hundred kilograms of poison was seized overnight and another 500 kilos a few hours ago. The drug dealers used our capital as a 'warehouse' for further supplies of the poison to other countries," he said.
According to the top police official, law enforcers apprehended four male suspects: a citizen of Moldova, a Turkish national, and two Macedonians.
Further investigation is underway.
As UNIAN reported earlier, Ukraine's Security Service (SBU), together with Israeli Police, blocked the activity of a major international drug trafficking network, the largest in the last decade.
The 13,000-strong syndicate included smugglers, dealers, group admins in social networks, and other accomplices. On Tuesday, based on the request for international assistance, Ukrainian law enforcers detained the head of the drug cartel after he arrived in Kyiv to establish "business connections" with representatives of local criminal circles.