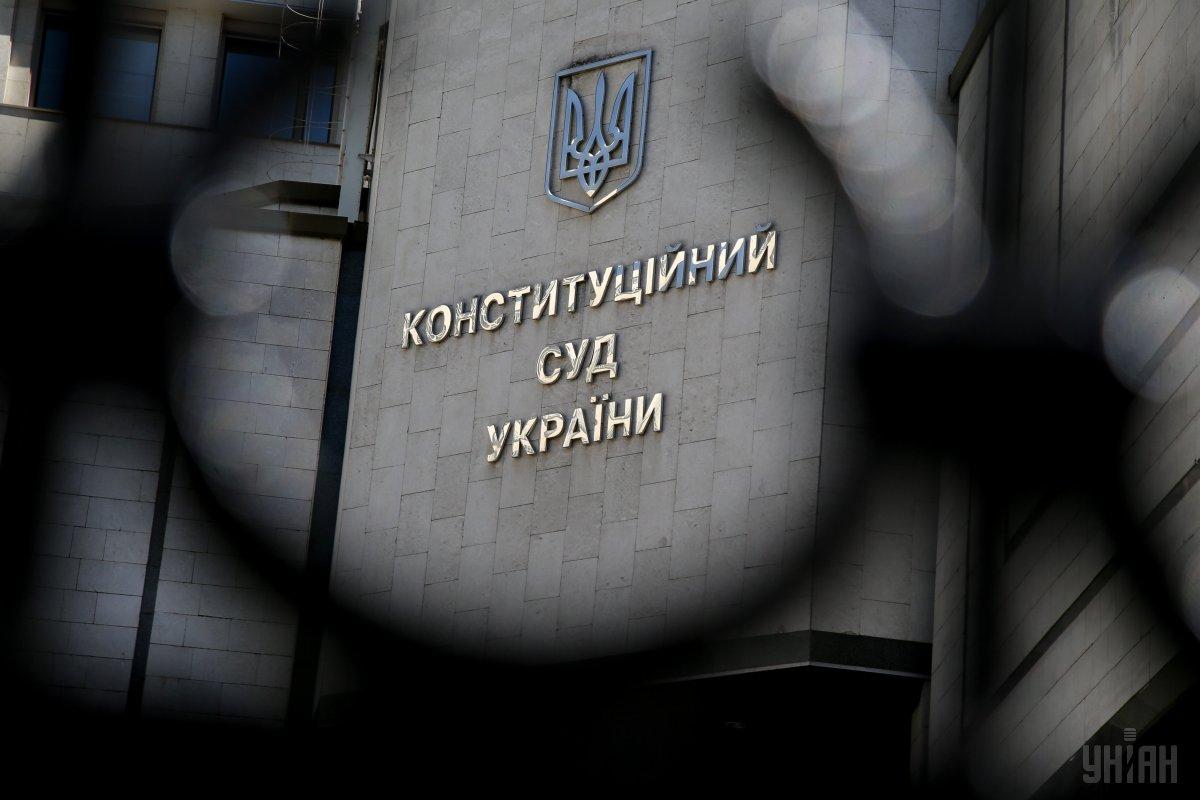 Photo from UNIAN
A rally in support of the law of Ukraine on the cleansing of power is being held outside the Constitutional Court of Ukraine in Kyiv.
About 100 activists, members of the National Corps, the "All-Ukrainian Union "Svoboda" ("Freedom"), and Pravyi Sektor ("Right Sector") have gathered outside the court building, demanding that the judges recognize the law as a fundamental one, an UNIAN correspondent reported on July 4.
Read alsoConstitutional Court allows easing measure of restraint for suspected terrorists – source
Noteworthy, the Constitutional Court on Thursday, July 4, starts considering motions related to the constitutionality of the law, which bans officials who were in power during Viktor Yanukovych's cadency from occupying positions in Ukraine's government bodies.
Activists say the law is one of the five years' achievements, and its abolition will mean revanche and Ukraine's return to the times of Viktor Yanukovych's presidency.
As was earlier reported, laws on judicial reform and the Ukrainian language as a state one are also under consideration in the Constitutional Court.