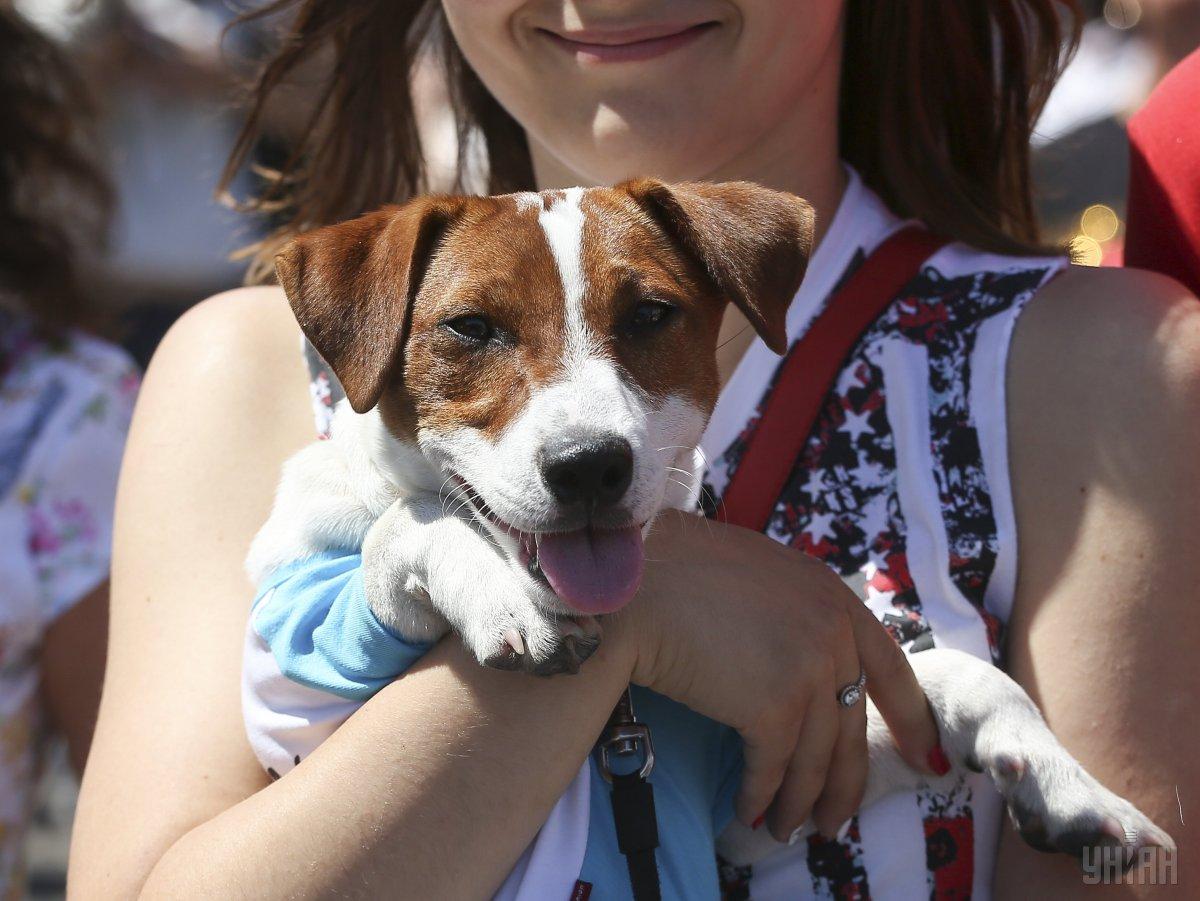 The number of stray animals doesn't decline in Kyiv / Photo from UNIAN
Kyiv authorities plan to start building a new animal welfare center this autumn.
"Not many think the problem of stray animals is very urgent. But the number of stray animals does not decrease every year and this requires a systematic approach. It's for the safety of Kyiv residents and for the life and health of animals themselves," Deputy Chairman of Kyiv City State Administration Petro Panteleyev said while visiting a site allocated for the construction of the center, according to the administration's press center.
He recalled that the new center would have an animal hospital, which will provide a wide range of services, a shelter for dogs and cats, as well as a hotel for keeping animals when their owners are away.
Read alsoKyiv funicular stopped for annual technical inspection until August 23
The facility will be built in four stages, he said.
The first phase involves the construction of the vet clinic. It will have new equipment and will be able to service 55 cats and 108 dogs. It will also house a three-story quarantine block for 100 animals, as well as a transformer substation and a boiler room.
The second phase is the construction of a hotel for pets, which is designed for 38 dogs and 22 cats.
A shelter for 120 cats will be built during the third phase and 547 enclosures (kennels) for keeping dogs during the fourth one.
As was reported, Kyiv City State Administration (KCSA) on April 23, 2019, approved blueprints for the construction of an animal welfare center on Avtoparkova Street in Kyiv's Darnytsia district.
The center is planned to be built on 2.6 hectares. The project costs almost UAH 160 million, or US$6.22 million. It includes UAH 115.416 million (US$4.49 million) in construction costs, while equipment is estimated at UAH 11.021 million (US$428,332).
The project will be financed with budget funds as part of the Economic and Social Development Program of Kyiv for 2018-2020.