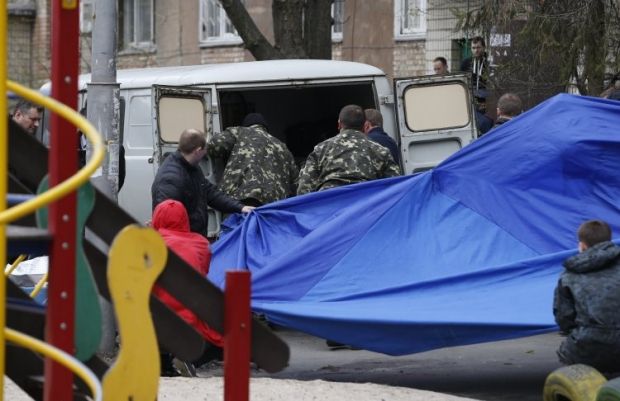 Journalist Buzyna shot near his house in Kyiv / Photo from UNIAN
"Yes, the car has been found, its number plate was issued in a European country, Italy," chief of the Ukrainian Interior Ministry's main department in Kyiv Oleksandr Tereschuk told UNIAN.
Asked about the motives for the murder and leads being developed by investigators, he answered: "The first and foremost is the professional activity – journalism, the second is a murder on the basis of personal animosity, all others will be considered when more information becomes available."
Hromadske.tv later on Thursday reported that the car allegedly used during the shooting of journalist Buzyna had been found not far from the crime scene.
Witnesses told Hromadske.tv that they had found a Ford Focus car with a vehicle registration number of BL 810BW near a dormitory of Kyiv National Economics University and called the police, as the same number plate was reported by witnesses of the shooting of Buzyna.
Ukraine's Interior Ministry officially confirmed that the car had been found, Hromadske.tv said. The car is dark blue and has a foreign number plate. Criminalists are now working with the car.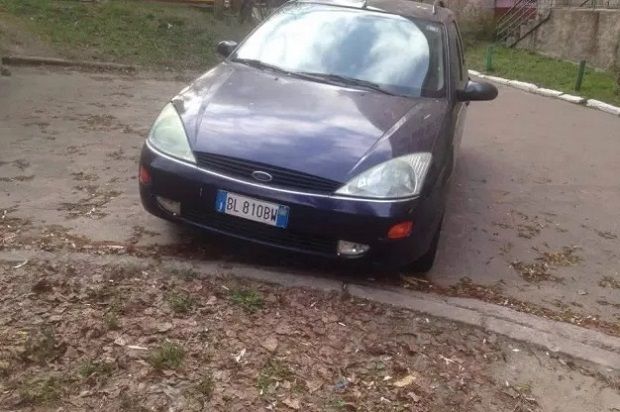 The car used during the shooting of Buzyna found not far from the crime scene / Photo from hromadske.tv
As UNIAN reported earlier, Oles Buzyna, a pro-Russian journalist, writer and TV presenter, was killed at about 1320 Kyiv time on Thursday near the house where he lived on Dehtiarivska Street in Kyiv's Shevchenko district.
According to witnesses, Buzyna was shot by one of two unknown men from a car.