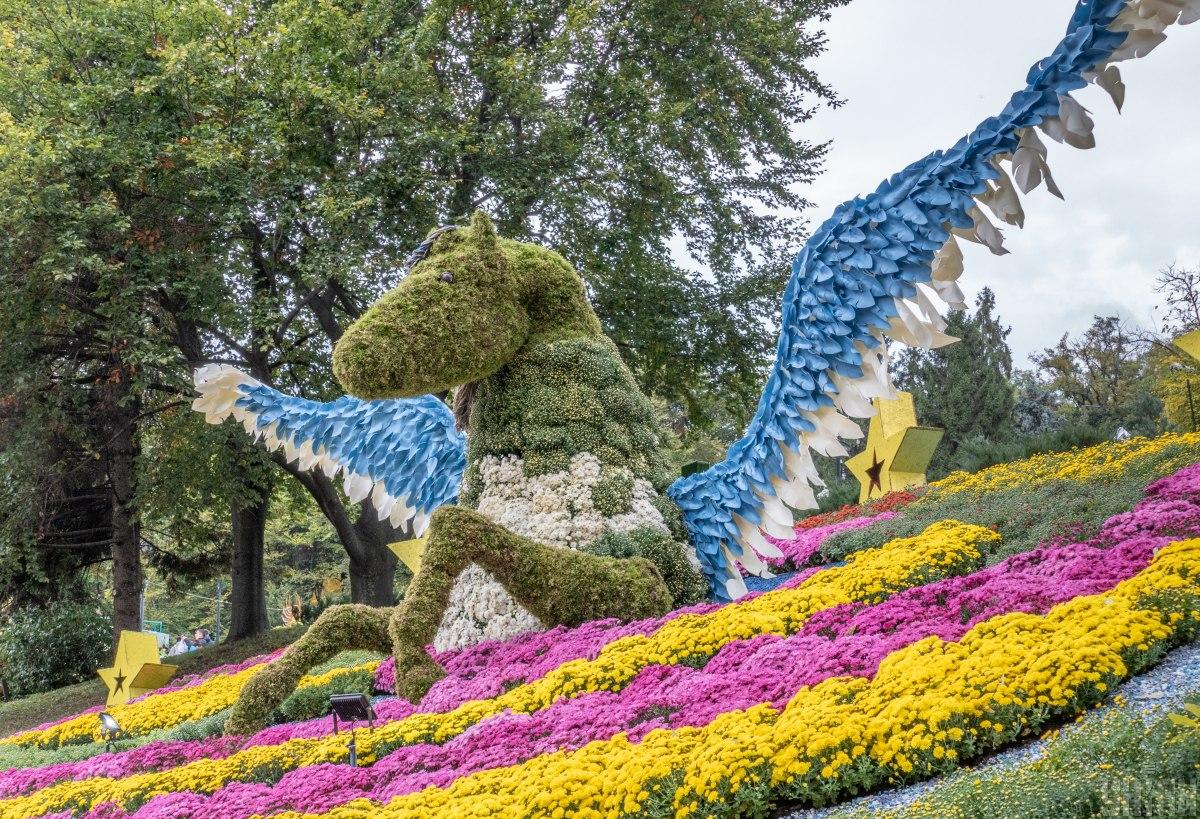 Photo from UNIAN
A chrysanthemum festival "Flower Constellation" with a blossoming flower exhibit is being held at a Spivoche Field landscape park in Kyiv on October 4-27.
Read alsoKyiv's Spivoche Field hosts huge Tulip Festival (Photo)
Designers of Kyivzelenbud's regional representative offices have prepared 10 flower compositions of over 20,000 chrysanthemums for Kyiv residents and guests of the Ukrainian capital city, the Kyiv municipal authorities' press service said.
This year, the exhibition features themes of one of the constellations: Dorado and Piscis, Canes Venatici, Draco, Apus, Cetus, Gemini, Sagittarius, Phoenix, Pictor, and Pegasus.
Another 5,000 chrysanthemums decorated the landscape park.
Guests are also enjoying the plant and hand-made fair, entertainment events, photo zones and other locations for recreation. Master classes and play areas are arranged for children as well.
The exhibition is open daily from 10:00 Kyiv time. Tickets cost from UAH 25 to UAH 75 (US$1-$3).