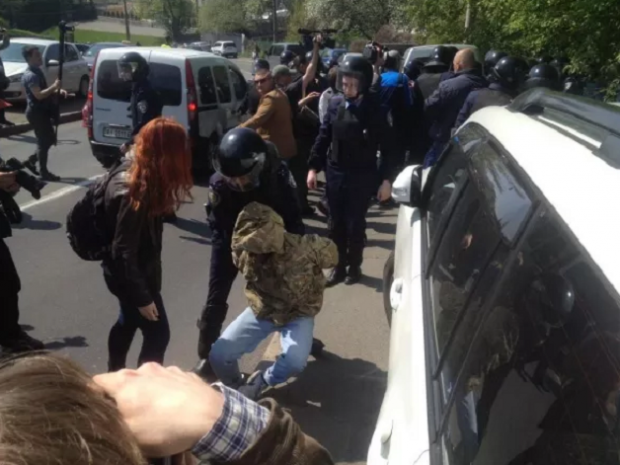 Several young people were taken away in a police van / Photo by hromadske.tv
Hromadske.tv  reported that a group of young men, some of whom were wearing masks, tried to enter the grounds of the museum. The police blocked them at the entrance, where scuffles broke out. Several young people were taken by force to police buses.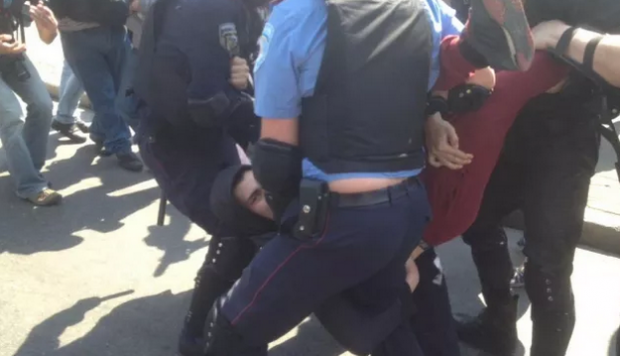 Photo from Hromadske.tv
"The detention was aggressive, one of the participants was hit on the head, there was blood," a journalist from Ukrainian television channel Hromadske.tv reported.
The police did not give reasons for the detention, and the police bus with the detainees drove off.
"It's not clear where the detained people are being taken," the Hromadske.tv  journalist said.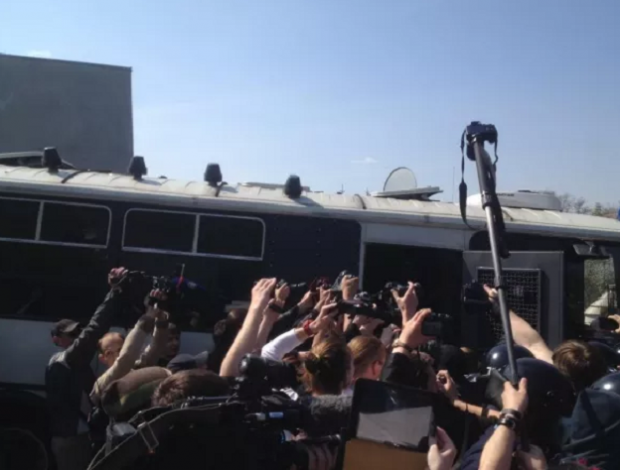 Photo from Hromadske.tv
The press department of the Interior Ministry in Kyiv told UNIAN that about 1,000 people were attending the Communist Party rally at the Museum of the Great Patriotic War on the slopes overlooking the River Dnipro in the Ukrainian capital. The rally had been earlier banned by the courts.
At 1120 several dozen young men, some of whom were in Balaklavas, tried to provoke a fight with the rally participants. As a result of intervention by police officers a conflict was prevented. Police later said 15 young people had been detained and taken for questioning in connection with possible public order offenses.
In another incident at the rally, Communist Party leader Petro Symonenko received a light dousing of kefir (a type of yoghurt) thrown at him by an activist from the nationalist Svoboda Party. Most of the kefir missed its target, instead drenching a journalist from Russian television's Rossiya channel.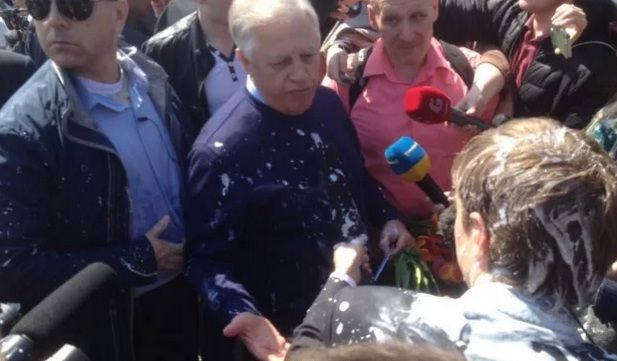 Some of the kefir hit Symonenko, more hit journalists / Photo from Hromadske.tv
About 6,500 police officers were on duty in the capital on May Day, or International Workers' Day, to maintain public order. In addition, activists from 22 public organizations are helping the police maintain order.