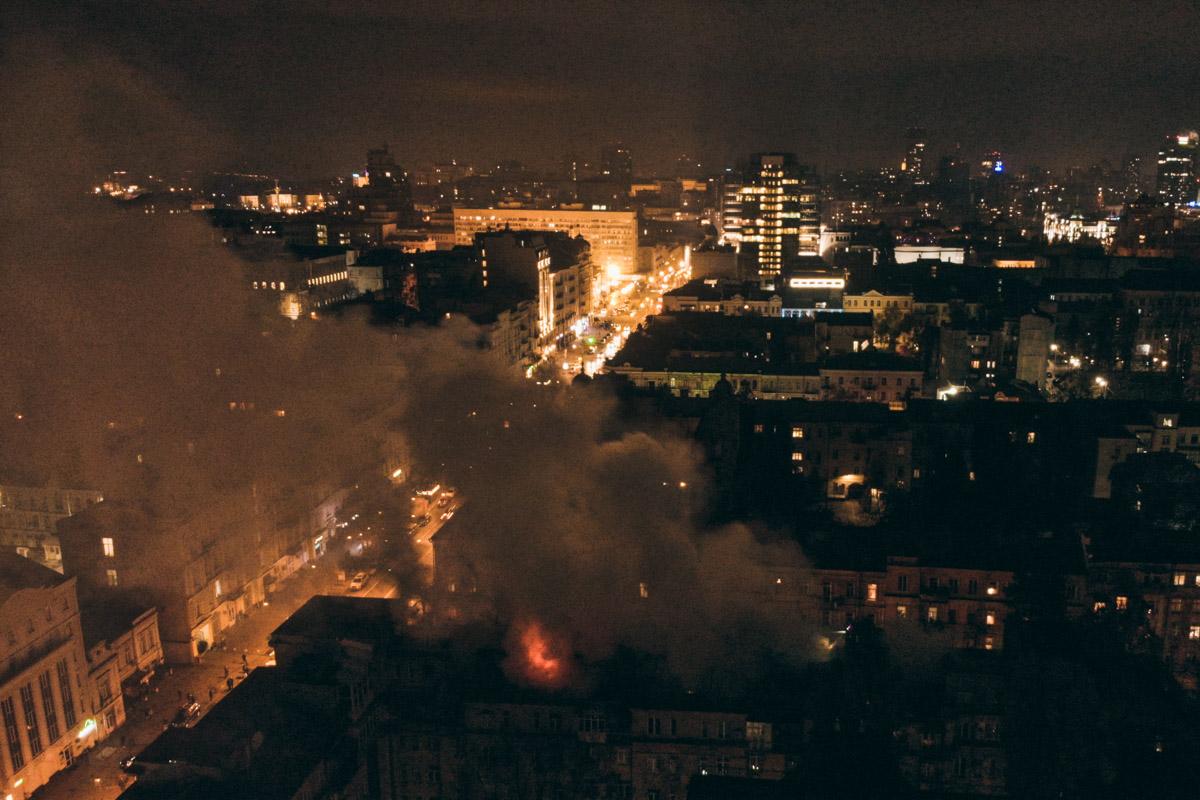 Photo from kiev.informator.ua
A large-scale fire that broke out on the roof of a six-storey residential building in the center of Ukraine's capital city on October 31 had been put out by 01:04 Kyiv time on November 1.
"There are no victims and injured; 40 residents of the building were taken outside. Eighty workers and 22 units of equipment of the State Emergency Service were involved in the extinguishing operation," the Main Department of the State Emergency Service in Kyiv said.
Reports about the fire at 2 Pyrohov Street in Kyiv's Shevchenkivsky district arrived at about 21:00 Kyiv time on October 31. Later, the flame spread to the staircases of the upper floors. Subsequently, the fire partially reached apartments of the upper storey.
Read alsoLike earthquake: Strong blast at oilseeds crushing plant in Dnipro reported on Monday (Video)
About 300 square meters of damaged facilities were dismantled while the fire was being extinguished.
"Investigators will establish the causes of the fire," the main department said.