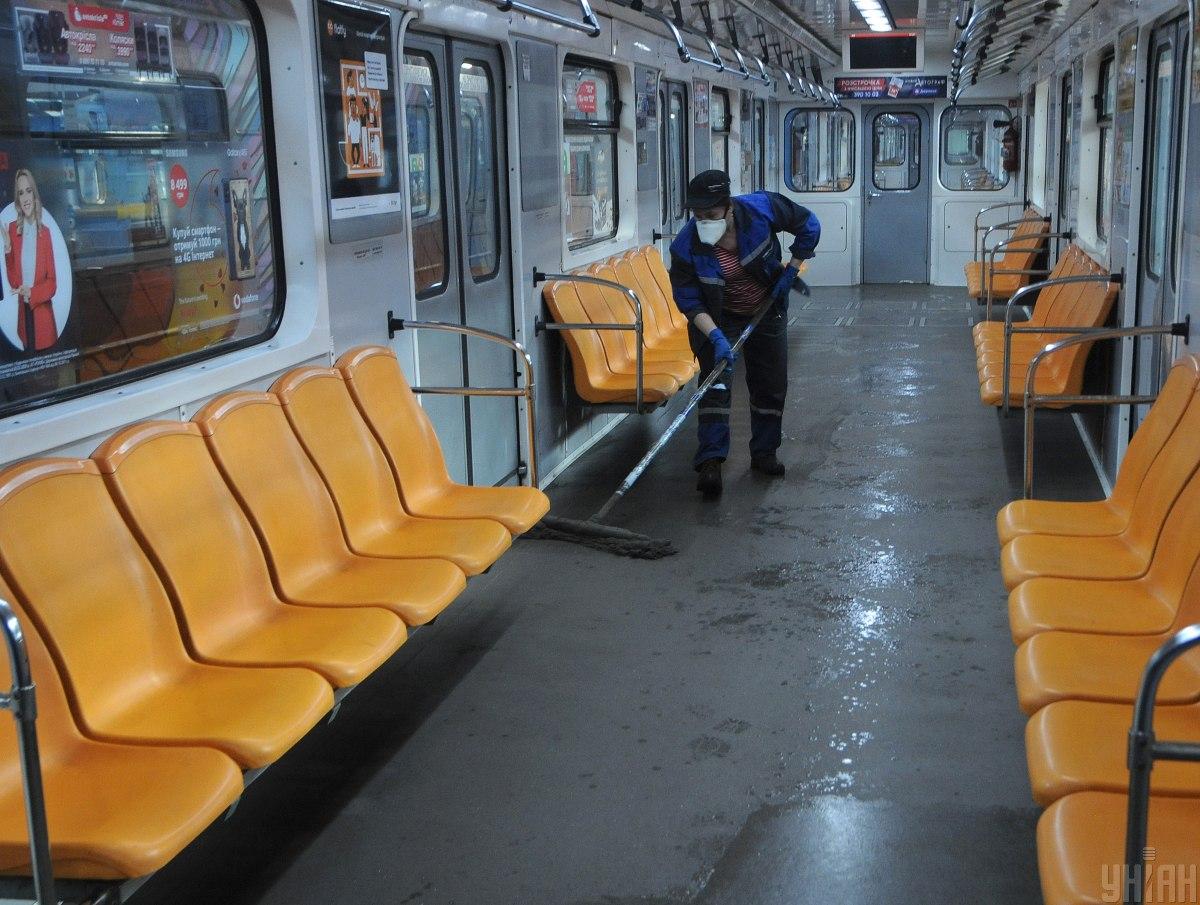 Photo from UNIAN
Officials announcing possibilities for a possible partial resumption of subway operations express their personal opinion and are not professionals in urban transportation industry Kyiv Mayor Vitaliy Klitschko said, speaking on Ukrainian Radio.
"People who say these things are not professionals, they aren't responsible for the transport industry. Secondly, it may be the personal opinion they express," Klitschko said, according to his press service.
However, he noted, today, in a situation where the subway has been shut down, city authorities are creating city transit routes duplicating metro lines. But now they are insufficient at the moment. Therefore, the city is working to ensure that its residents who need to get to work or hospital can find ways to move around the capital.
The mayor has stressed the fact that the novel coronavirus is very aggressive and spreading at a rapid pace, while no vaccine has been discovered so far. Therefore, suspending subway traffic until April 3 is a compulsory and a precautionary measure.
"We understand that restrictions in city transit are very inconvenient for its inhabitants. But our task is not to let the virus spread quickly. And one of the recommendations of international experts, in particular , of our Wuhan colleagues, is to ensure social distancing," he added.
Read alsoKyiv entrepreneurs aiming to profit off of coronavirus panic robbed of 100,000 medical face masks at gunpoint
Klitschko also urged the Kyiv residents to treat restrictions with understanding, stay in their homes, and take care of their health and the health of others.
Earlier in a comment to UNIAN, Deputy Kyiv Mayor and Secretary of the Kyiv City Council Volodymyr Prokopiv said that municipal authorities were exploring the possibility of resuming subway traffic amid general quarantine introduced in the capital to counter the spread of coronavirus.
He noted that if any model was worked out, the possibility of its implementation would depend on the decision of the Cabinet of Ministers.
"Metro", the Kyiv subway, suspended operations on March 17 until April 3.