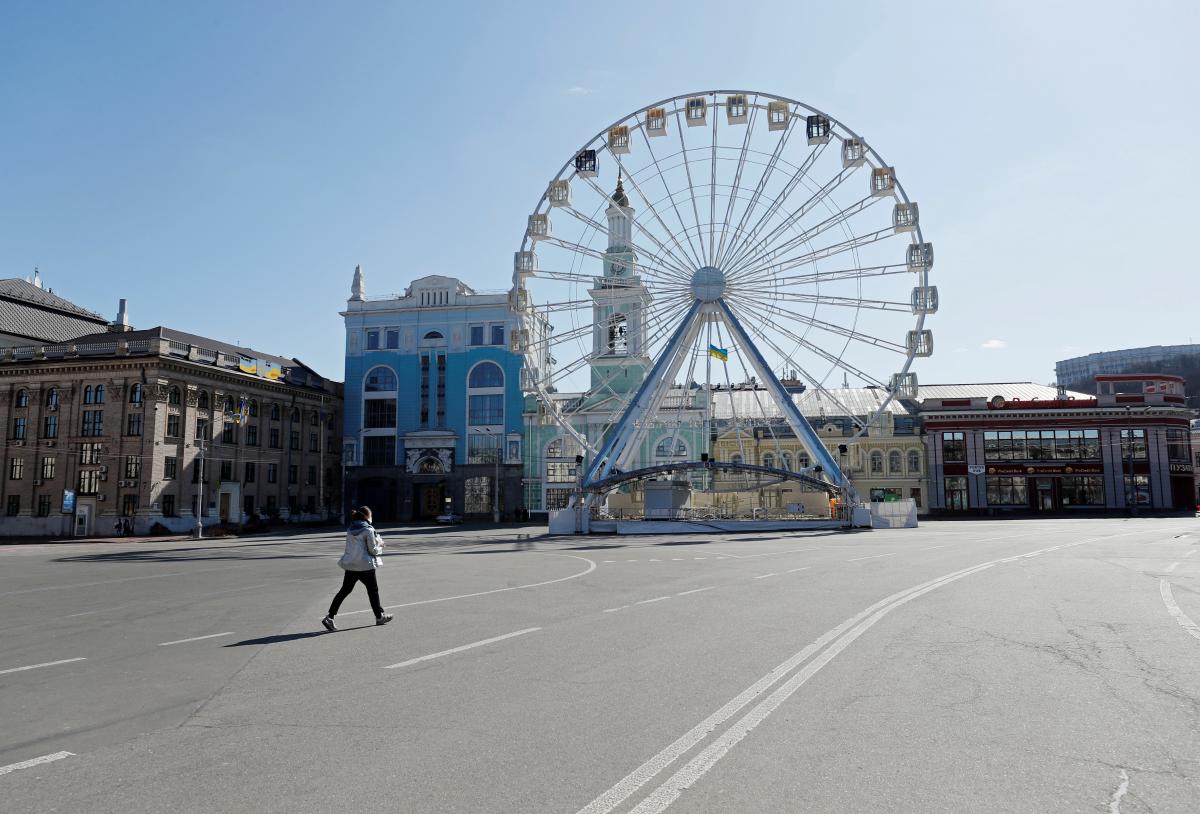 REUTERS
Kyiv Mayor Vitaliy Klitschko has said the number of confirmed COVID-19 cases in the city rose by 31 over the past day, to 245 as of April 5.
Read alsoCoronavirus update for Ukraine: 1,251 cases, 32 deaths, 25 recoveries as of April 5
"The virus is spreading. Today, there are 245 confirmed COVID-19 cases in the capital. In particular, 18 women aged 21 to 78 and 13 men aged 19 to 78 are among those infected. A 71-year-old man has died," he wrote on Facebook on Sunday.
According to Klitschko, 10 patients were hospitalized in the capital's hospitals. Twenty-one residents are self-isolating, undergoing treatment at home under the supervision of doctors.
Klitschko says that only three out of those who contracted the novel coronavirus over the past 24 hours have traveled abroad recently.
"This means that the virus spread is accelerating in Kyiv, and that all calls to abide by restrictions are not 'empty words' or horror stories! Take care of yourself and those around," he added.
As of 10:00 Kyiv time on April 5, Ukraine had confirmed 1,251 cases, including 32 deaths and 25 recoveries.