Photo from UNIAN
The Ukrainian capital city of Kyiv still tops the live Air Quality and Pollution City Ranking as the city with the dirtiest air.
Read also"Red level" of air pollution prevails in Kyiv Friday morning (Photo)
As of 11:00 on April 18, its US Air Quality Index (AQI) is the highest one (361).
Kyiv is followed by China's Shenyang with 146 and Thailand's Chiang Mai with 142, the ranking shows.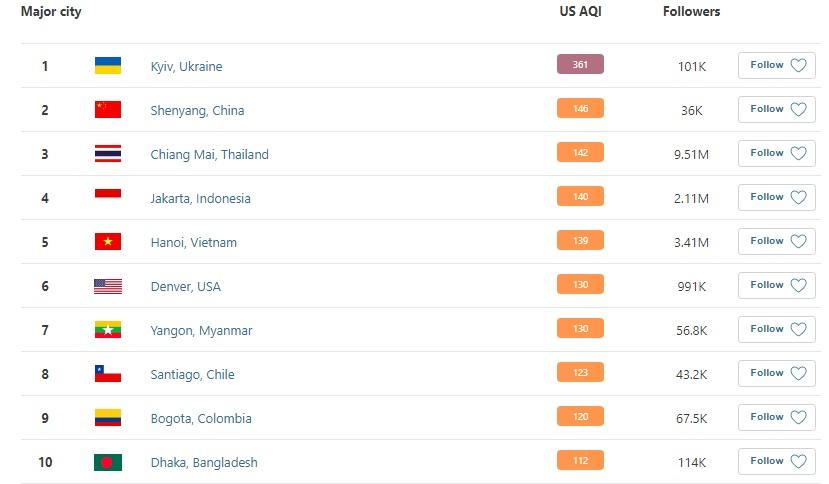 Screenshot
Earlier, Kyiv City State Administration explained the phenomenon by wildfires in Zhytomyr region and forest fires in the Chornobyl Exclusion Zone, as well as northwest wind gusts.
The local authorities call on residents of Kyiv to limit time spent outdoors, keep windows closed (especially at night and early in the morning), use air conditioning equipment and air purifiers, drink up to three liters of water (for adults).