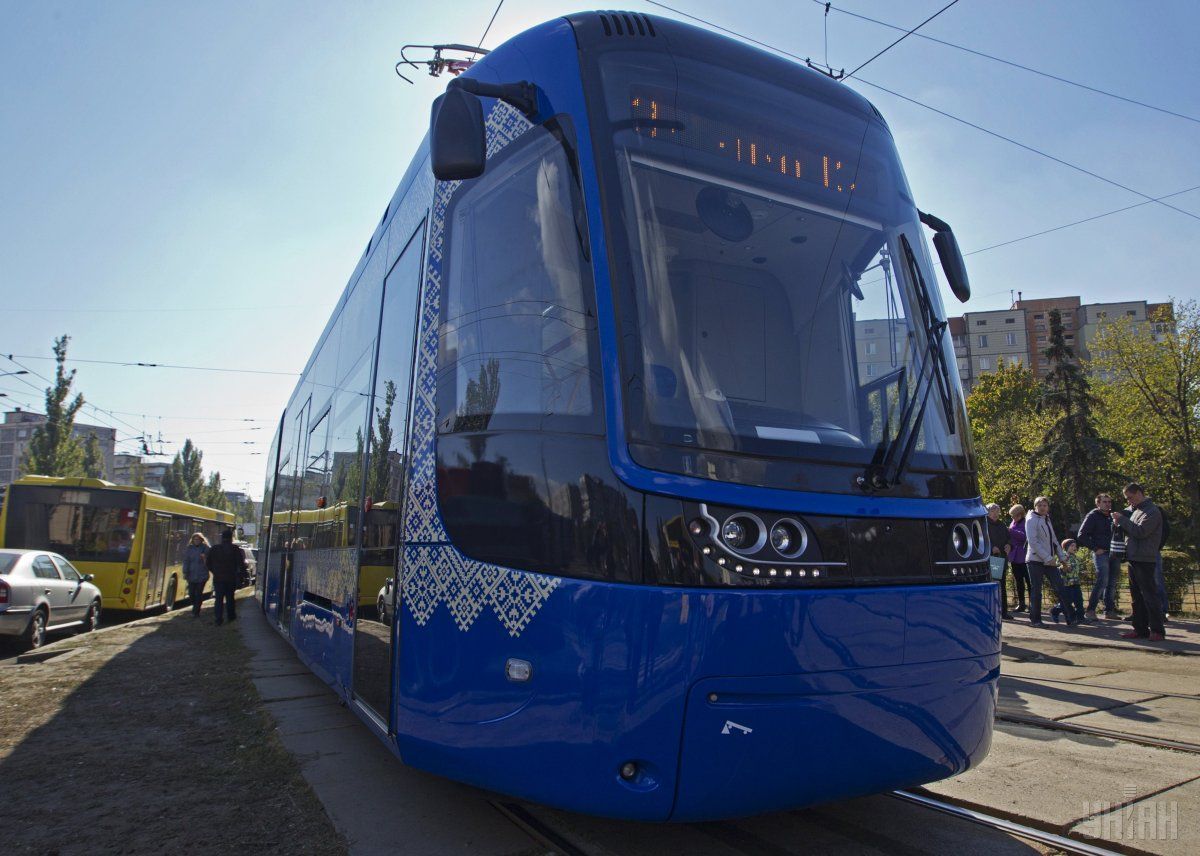 The city of Kyiv will buy 10 trams from Poland / Photo from UNIAN
PESA's bid worth EUR 11.5 million (20% VAT not included) was accepted on April 11. The period for the supply of the tram wagons is 2016.
Belarusian-Swiss company Stadler Minsk was also a bidder, its bid was EUR 13.84 million.
The Polish trams have low decks / Photo from UNIAN
As UNIAN reported earlier, Kyivpastrans late in December 2015 called a tender to buy 10 low-deck tram wagons with an estimated purchase price of UAH 287 million, or EUR 11.01 million. The term of the delivery was set for the first half of 2016. Envelopes with bids were to be opened on February 12, 2016. However, the deadline for opening the bids was rescheduled for March 1, 2016, and the term of the delivery was extended to the end of 2016 due to appeals to the Anti-Monopoly Committee of Ukraine and amendments made by Kyivpastrans into the tender documents.