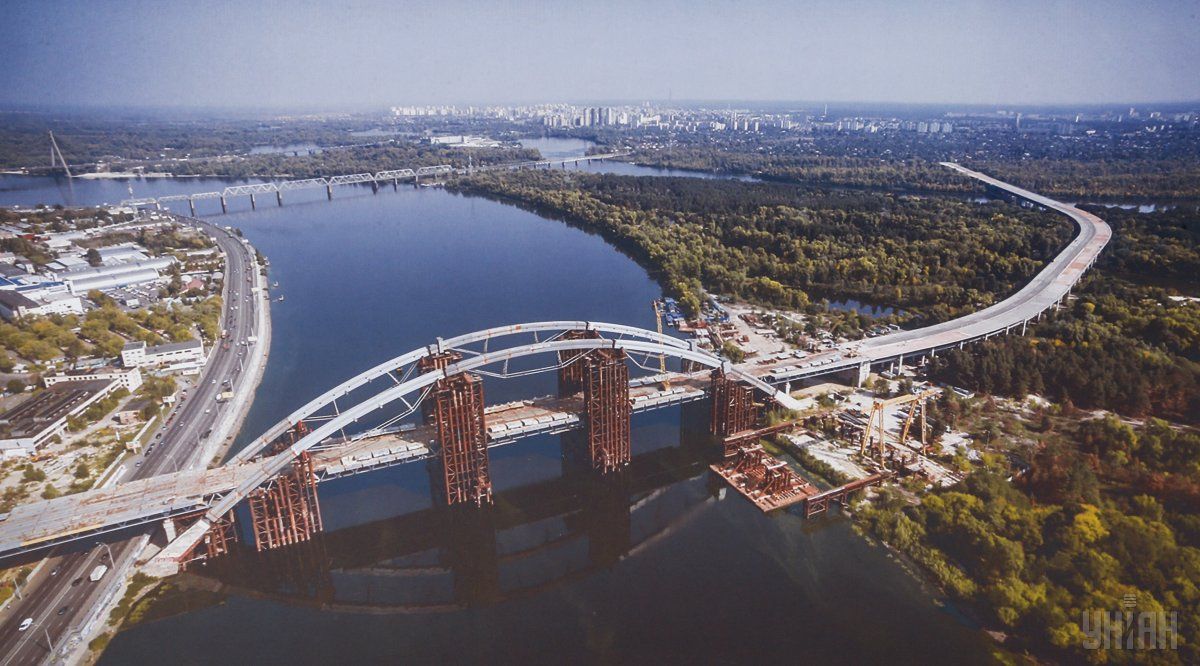 Photo from UNIAN
"This was German Federal Transport [and Digital] Infrastructure Minister Alexander Dobrindt's first visit to Kyiv. He inspected the bridge and handed over the results of the expert assessment made by German experts. Let me remind you that the German side previously allocated EUR 200,000 for this examination," Klitschko said.
The mayor also announced meetings with potential investors in the next few months, which will be held with the assistance of the German side.
Read alsoGerman delegation arrives in Kyiv to discuss options for completion of Podolsk-Voskresensk bridge"We will do our best to attract funds to complete the bridge. If we do not invest now, the amount may increase. Therefore, we will raise investors' money to put the bridge into operation while I'm in office," Klitschko said.
The mayor noted that cooperation with Germany is not limited to the bridge project alone.
"We've still got a lot to learn. Being aware that Germany's infrastructure is very developed, we invite its experts as consultants. For example, we've implemented the Open Budget project with SAP experts. There is still plenty of scope for the development of the cooperation. I'm confident we'll continue using the connections and enjoy support in the future," Klitschko said.