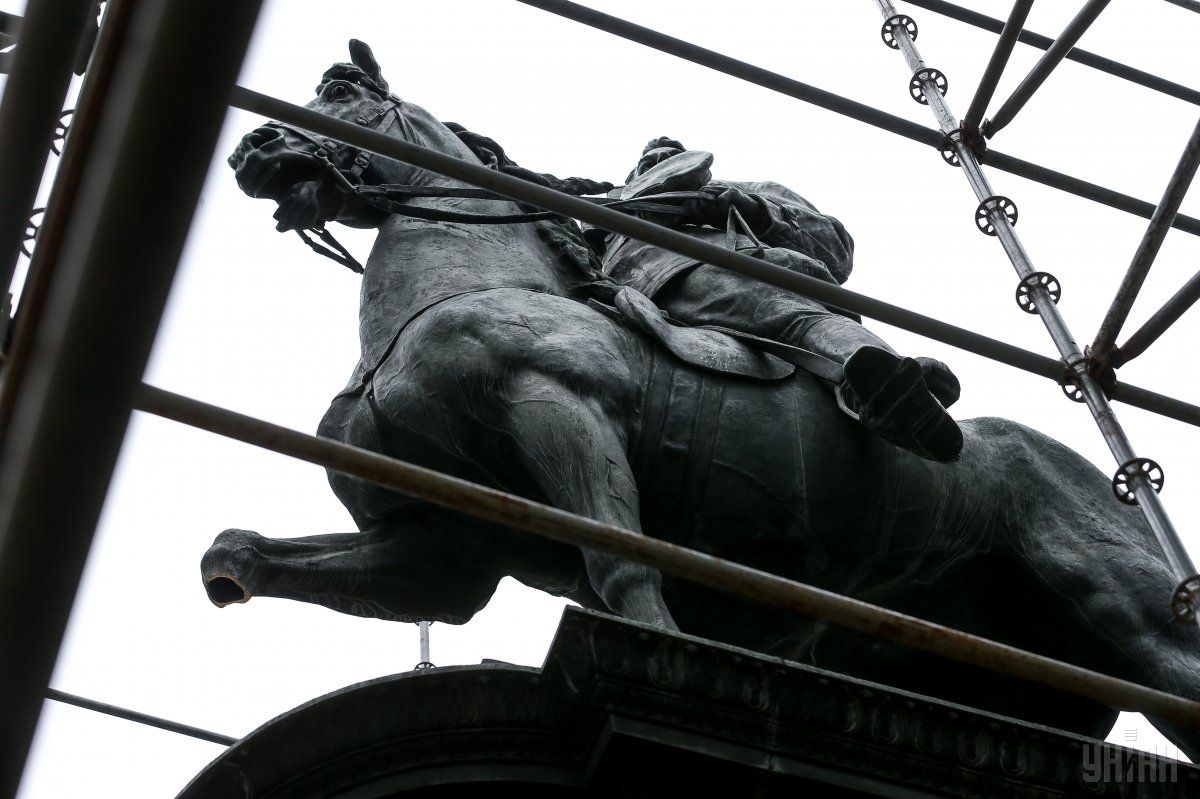 Photo from UNIAN
"According to the Institute's estimates, ten monuments and 18 commemorative plaques had not been dismantled in Kyiv as of June 15, 2017," Viatrovych said.
In particular, such reminders of the communist era as a sculpture to Nikolai Ostrovsky, the author of the novel "How the Steel Was Tempered," a sculpture to Soviet military leader Mykhailo Kyrponos, an equestrian statue of Red Army commander Mykola Shchors, and a sculptural composition of the armored train Tarashchanets.
Read alsoLast monument to Lenin in Ukraine toppled in country's de-communisation spreeAmong the memorable signs are the bas-relief to Bolsheviks of 1918 in Kyiv's Pechersky district (Arsenal plant), the bas-relief of Lenin at the Teatralna metro station, as well as a commemorative plaque to Soviet Defense Minister Andrei Grechko.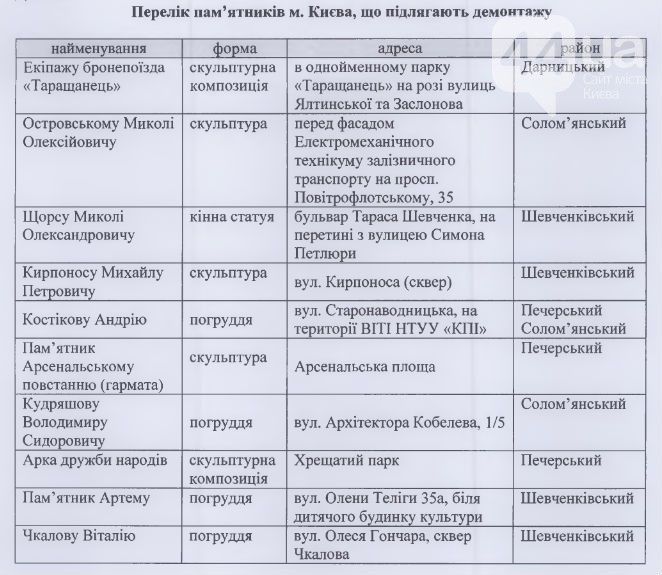 44.ua