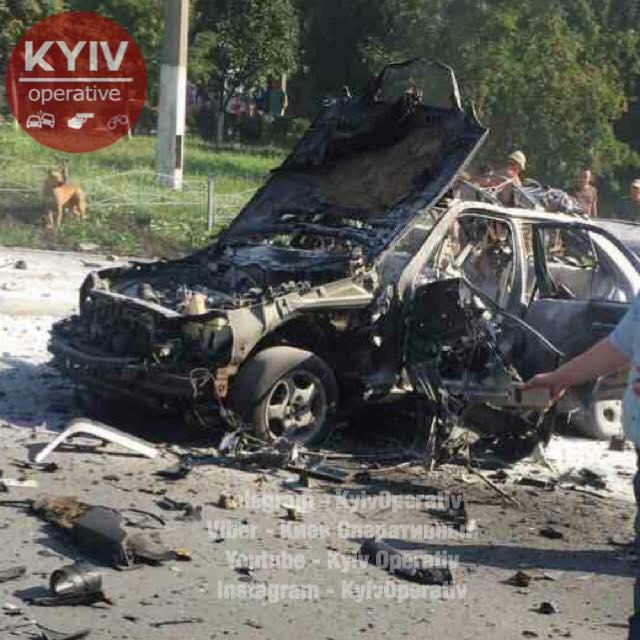 Kyivoperative
"A car has exploded in the Solomyansky district of Kyiv: a man was injured. All [emergency] services left for the scene. Details will be provided later," she wrote.
Later, Blyschyk told Espreso.TV that the driver was dead.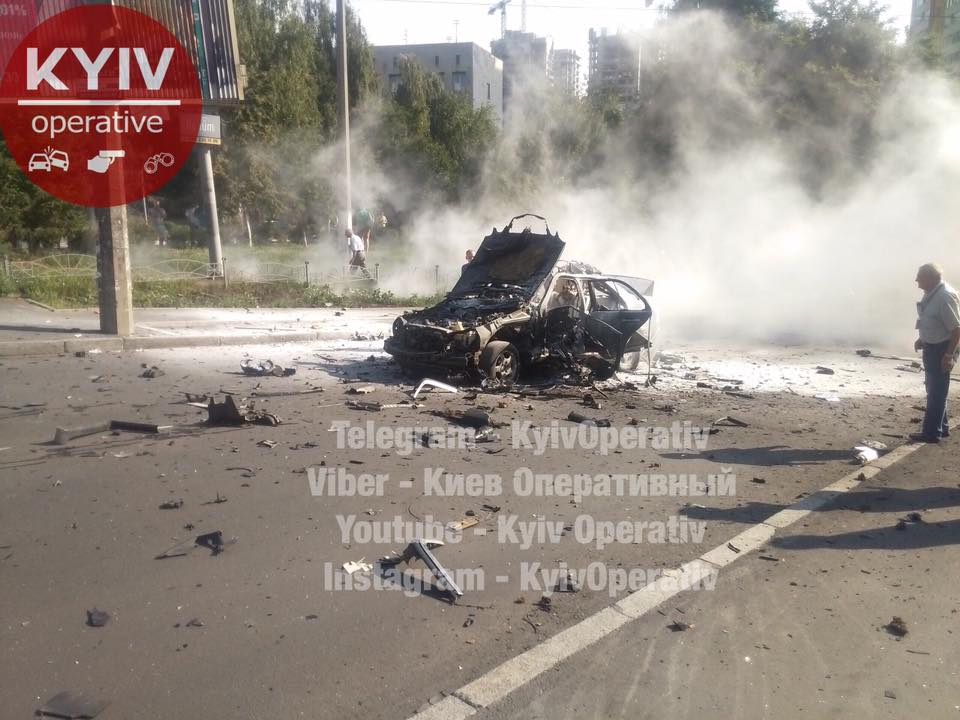 Kyivoperative
The incident occurred at the crossroads of Solomyanska and Oleksiyivska streets in the capital's Solomyansky district, according to Kyiv Operative news outlet.
Read alsoCar rams police van on Paris' Champs Elysees, driver dead – mediaThe police, doctors, and firefighters are now working at the scene. Traffic on the streets is blocked.
Kyivoperative
According to the report, a Mercedes exploded when moving. The driver was in the cabin at the time of the explosion. The car's parts flew around the perimeter of 100 meters and hit other cars. An ambulance and rescue service are working at the scene. The rescuers are trying to pull the driver out of the car. It is reported that one person has been killed and another two have been injured," dtp.kiev.ua wrote.
Interior Ministry press secretary Artem Shevchenko told later that the deceased was a serviceman born in 1978. According to the media, he was in charge of the special forces of the Main Intelligence Directorate of the Defense Ministry.
Shevchenko noted that an explosive device had detonated in the car. "What type of device and with what capacity, homemade or stationary, it will be established after the investigation," he added.
He also noted that criminal proceedings had been initiated under the article "terrorist act."