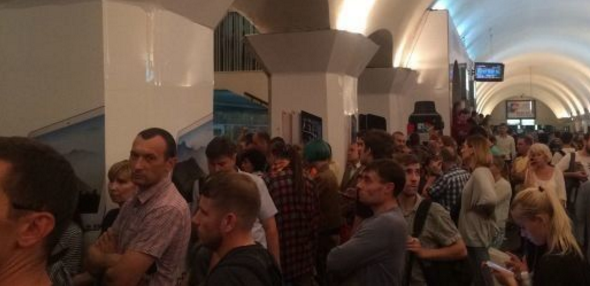 Photo from TV news service TSN
"Traffic has resumed in usual mode," Kyiv Metropoliten wrote on Facebook later on Monday.
The four stations – Tarasa Shevchenka, Petrivka, Kontraktova Ploshcha, and Pochtova Ploshcha – were closed due to smoke caused by wires that caught fire between the Kontraktova Ploshcha and Tarasa Shevchenka stations at 18:37 local time on September 11.
Read alsoKyiv's Kontraktova Ploshcha subway station catches fire, four stations closed on Monday eveningMeanwhile, the Kontraktova Ploshcha station duty officer told UNIAN that the cause behind the smoke was a short failure of a transformer.
According to a rescue brigade, there were no casualties.