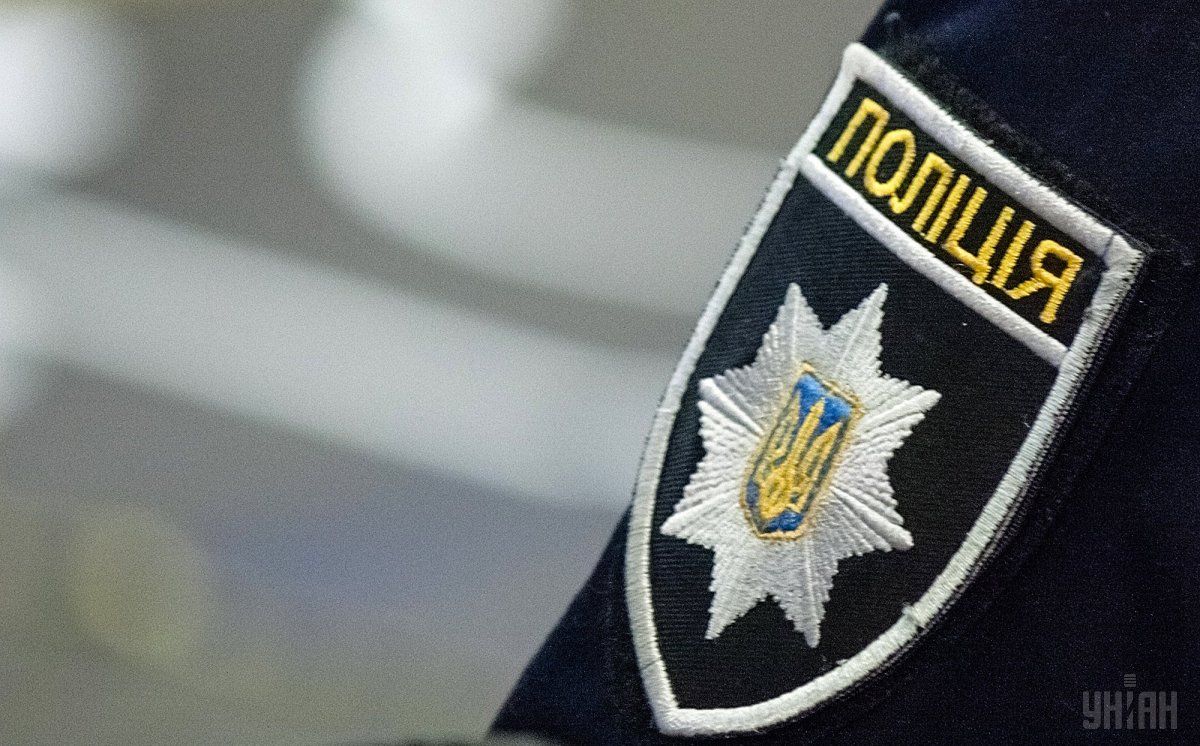 The police also invited the organizer of the event to establish the causes behind infringements on law and order / Photo from UNIAN
The men were made free several minutes after other participants in the march had come from the area near the ministry's building to Kyiv's Pechersky district police station where the detainees were kept.
Read alsoClashes between "marchers with torches" and police reported in Kyiv (Video)One of the detained told UNIAN that there had been four detainees. One of the released protesters said he had to give explanations at the police station why he was staying near the Interior Ministry's building. Two of the released protesters had bruises on their faces, and one had his nose broken. An ambulance was called for them.
At the same time, the media liaison office of Kyiv's police said that law enforcement officers had been providing law and order, as well as security for both organizers and participants in the rally, and Kyiv City State Administration had been informed about that. "Law enforcers were following a column moving from the Maidan Nezalezhnosti (Independence Square) to the Interior Ministry's building, where activists tried to use firecrackers. In addition, some individuals attempted to ignite a military smoke bomb. Therefore, the police acted to stop the offense. As a result of this, four persons were detained, they were taken to the police department for explanations, [police wanted to] establish all the circumstances of the incident and draw up administrative reports," it said.
The police also invited the organizer of the event to establish the reasons why law and order had been violated during the march.