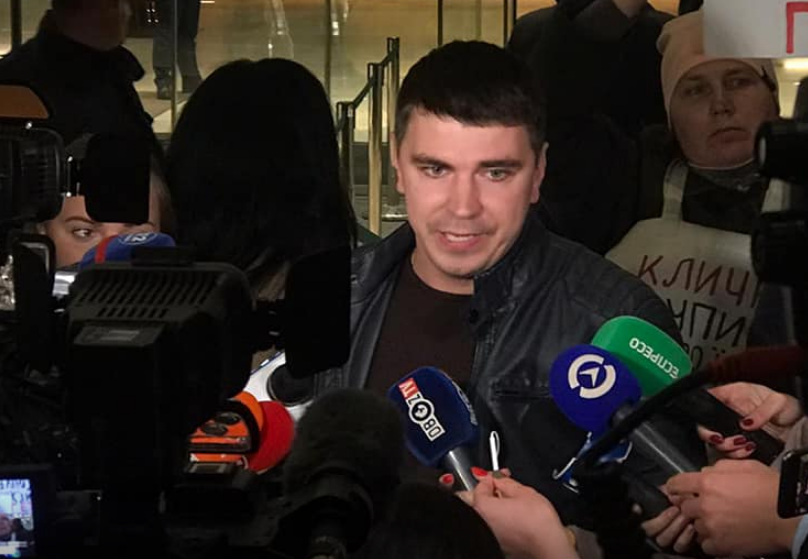 Facebook / Anton Poliakov
Unidentified perpetrators assaulted People's Deputy Anton Poliakov (non-faction) in Kyiv on the morning of September 2.
The incident unfolded outside a café in Kyiv's Shevchenkivsky district in the early hours of Wednesday, Obozrevatel reports citing sources in law enforcement.
The report claims there were two attackers, who are still at large after fleeing the scene in a Toyota car.
Read alsoUkraine's MP Leros expelled from Servant of the People factionPolice have introduced the Interception protocol to identify and apprehend the two attackers.
It is reported that Poliakov received immediate medical assistance for the bodily injuries sustained and refused from hospitalization.
Who is Anton Poliakov
The MP got into parliament with the leading Servant of the People party, having been elected in Chernihiv region.
On November 15, 2019, together with his colleague Anna Skorokhod, he was expelled from the party for "not voting for bills on which the faction has a common position."
On December 16, 2019, Poliakov submitted an application for resignation from the Servant of the People party.
Poliakov is a member of the Verkhovna Rada Committee on Anti-Corruption Policy, Chairman of the Subcommittee on Compliance with Anti-Corruption Legislation in the Field of Defense Industry Reform.