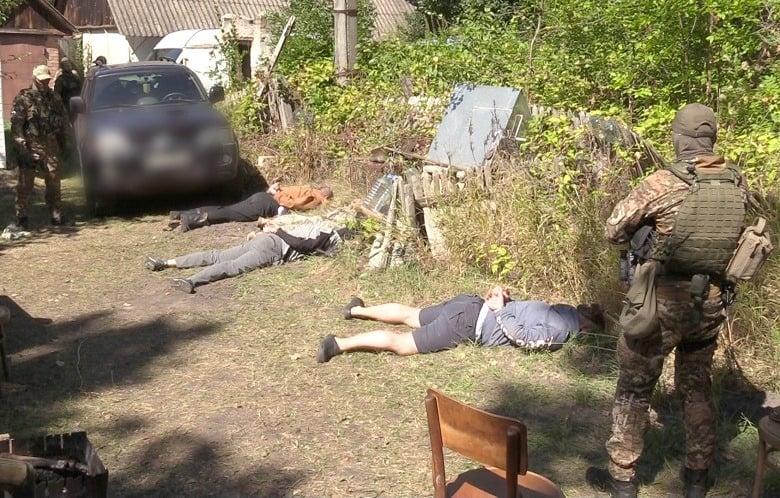 Kyiv Prosecutor's Office
The Kyiv Police Department says an abducted businessman has been released in a recent raid, who has been kidnapped and then held in captivity for the past week.
The six kidnappers who demanded ransom in the amount of US$2 million have been detained on August 29, says Kyiv's Chief Prosecutor Oleh Kiper, according to his press office.
At a joint briefing with Kyiv PD chief Andriy Krishchenko, Kiper elaborated on the investigation results.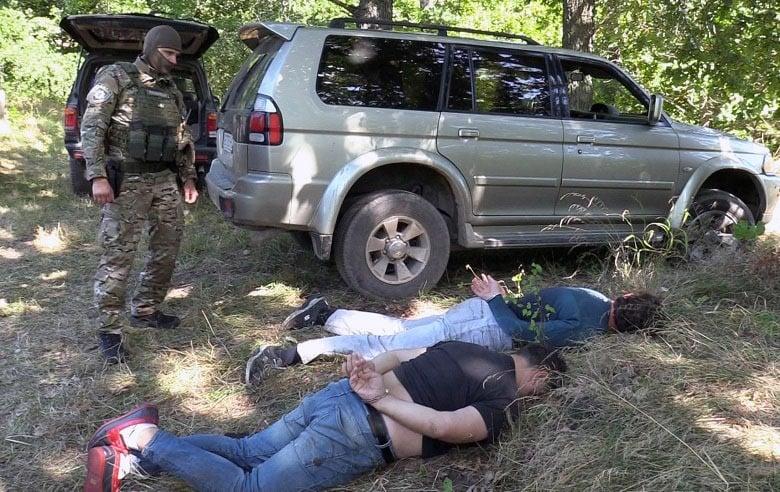 Kyiv Prosecutor's Office
It was revealed that on August 21, under the pretext of real estate showcasing, the attackers met with a 48-year-old businessman in the center of Kyiv before luring him into a car and later sedating and bringing the abduction victim to a house under construction outside Kyiv and demanded ransom.
Read alsoMeth lab exposed at Lviv university (Video)According to the head of Kyiv police, the victim got both of his legs fractured as he attempted to flee and jumped from the house's second floor.
The culprits turned out to be the victim's former business partners, while the pretext for the abduction was unfulfilled financial obligations.
Immediately after the release, the victim was rushed to a hospital to be treated for injuries sustained.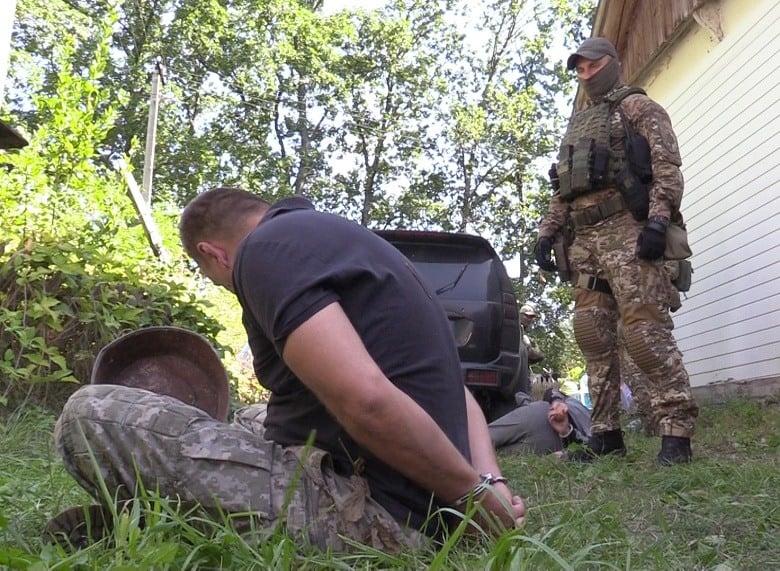 Kyiv's Prosecutor's Office
The detainees are all Kyiv residents, aged 35 to 52, with no criminal record.
Thirteen searches were carried out at their homes. A large number of weapons was discovered, namely 12 grenade launchers, 28 grenades of various systems, more than 5,000 cartridges, automatic weapons, pistols, as well as fuses and 400 grams of TNT.
Hostage situations in Ukraine: background