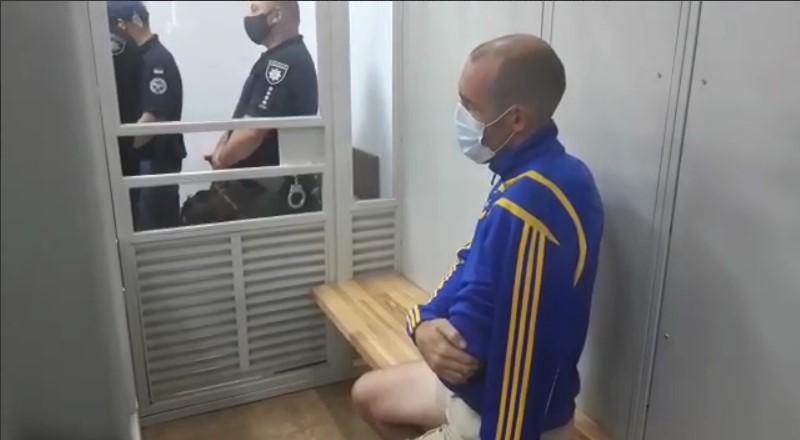 Zhelepa will be remanded until September 9 / Screenshot
Kyiv's Pechersky district court has ruled that Anton Zhelepa, who is charged with the killing of four people in a car crash outside Kyiv, should be remanded in custody for two months.
"The prosecutor's motion should be satisfied. The suspect, Anton Zhelepa, should be remanded in custody without the right to put up bail. Police custody should last for 60 days since the moment of detention, until September 9," judge Yevhen Sydorov said on July 14, according to an UNIAN correspondent.
Read alsoFatal car crash: Almost entire family killed in head-on collision outside Kyiv
The ruling could be appealed within five days, he added.
As UNIAN reported earlier, four members of one family were killed in a head-on collision of their Hyundai car with a Mercedes on Stolychne Highway five kilometers outside Kyiv on the evening of July 12.
The parents and their eight-year-old daughter were found dead at the scene; their 10-year-old son was taken to hospital and died there later. Another sibling, a 12-year-old boy, remains in hospital; he is in a serious condition.
The Mercedes (number plate AI0999HB) had driven into the opposing lane of traffic, having hit a Mercedes Sprinter prior to that. The driver of the Mercedes, later identified as Anton Zhelepa, had been under the influence of alcohol and had signs of drug intoxication.
He is charged with Part 3 of Article 286 (violation of road safety rules, resulting in the death of several persons) of the Criminal Code of Ukraine.