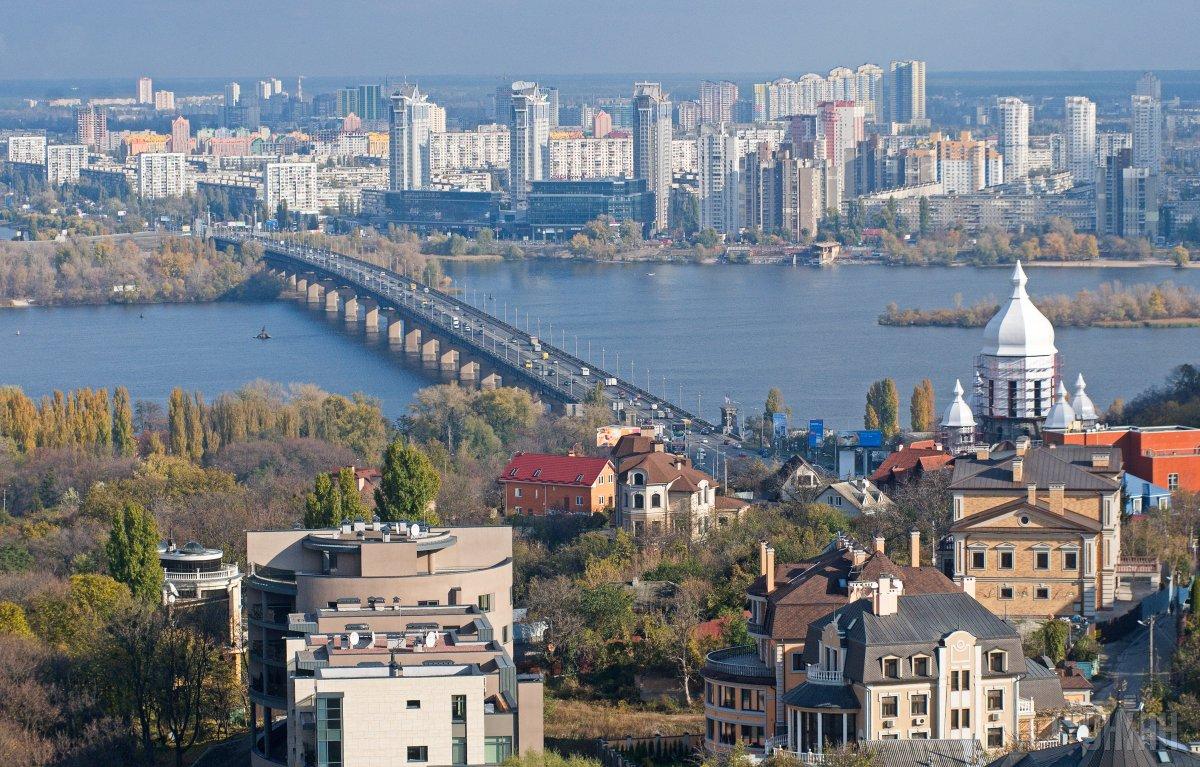 Photo from UNIAN
Eight traffic lanes will be set up on Kyiv's famous Paton Bridge across the Dnipro River, while the reverse lane will be removed.
That's according to Kyiv Mayor Vitaliy Klitschko, according to one of Telegram channels.
Besides, Klitschko noted the authorities intend to replace the reinforced concrete monolithic slab with a modern one made of steel, to ease pressure on the bridge internal structure.
"The reconstruction plan also provides for an additional traffic lane. That is, there will be eight of them. The reverse lane where many accidents are reported will definitely be removed. A modern safety barrier will also be installed. Bicycle paths will be put up," said Mayor Klitschko.
Paton Bridge in Kyiv
The Paton Bridge was commissioned in 1953. Since its opening, major overhaul was carried out once, in 2004, when tram tracks were dismantled and motorway surface was renewed.
Since then, municipal services did minor repairs only on individual sections of the bridge, which is now in disrepair.