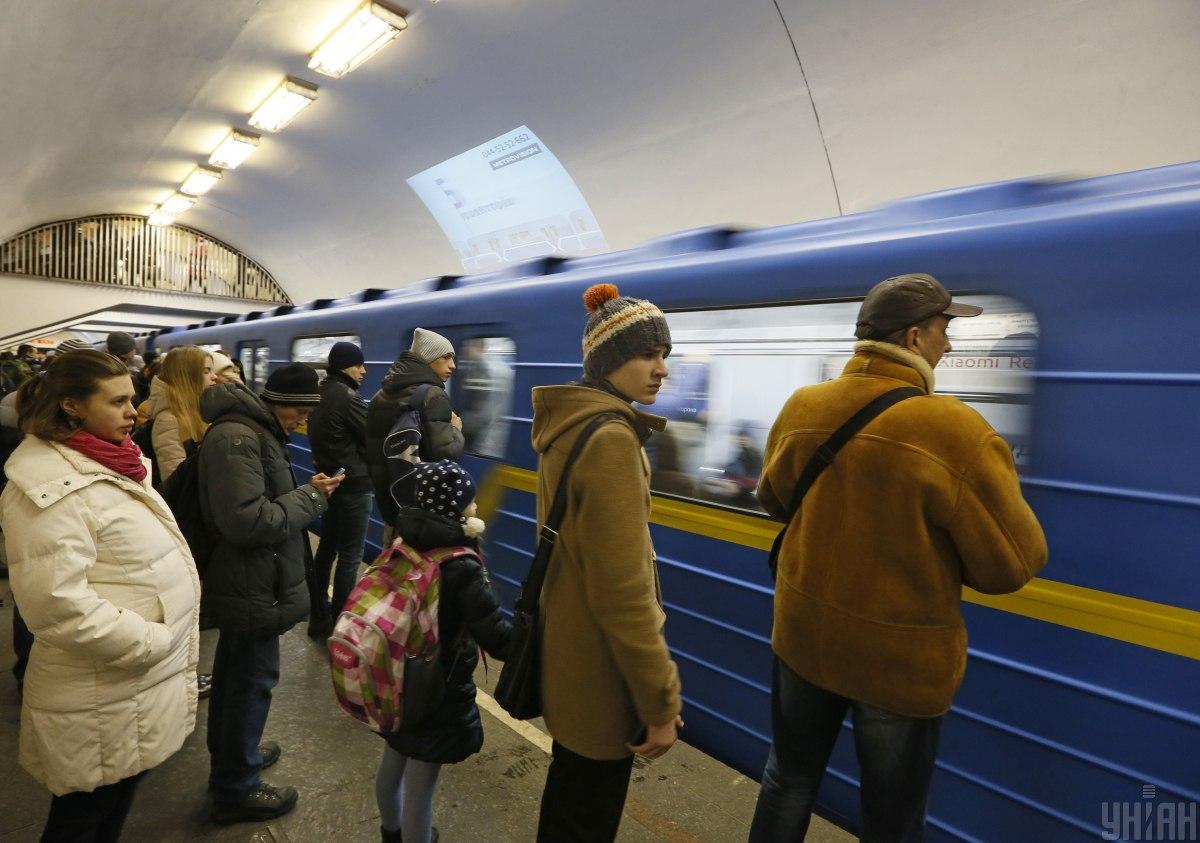 Kyiv's Metropoliten may reopen on May 25 / Photo from UNIAN
Ukraine's Health Minister Maksym Stepanov says the Kyiv subway may reopen on May 25 if all coronavirus-related quarantine rules are observed.
"I would like to stress that we will deliver very detailed proposals regarding the stages of quitting the quarantine, which will be stipulated in a government decree – all criteria are considered there without exception: under what conditions, in particular, city transport services and the subway may be relaunched. If these criteria are met, that is, if Kyiv meets these criteria, then we do not see any problem," he said during an online briefing on May 14, according to an UNIAN correspondent.
Read alsoInfrastructure minister opposes Kyiv subway reopening on May 25
Stepanov said the criteria had been developed by Health Ministry experts, namely epidemiologists and virologists.
Later, the Health Ministry's press said on Facebook, citing Stepanov, that the ministry would allow the Kyiv subway to resume work on May 25.
"In response to Kyiv Mayor Vitaliy Klitschko's request sent to the Cabinet of Ministers for relaunching the subway from May 25, the Health Ministry gives the green light if all epidemiological indicators allow and all the criteria for this stage of easing [the quarantine] are met," it said.
As UNIAN reported earlier, Kyiv Mayor Klitschko on May 13 called on the government to green-light the relaunch of the subway in the capital city from May 25. According to him, the city has been facing massive traffic jams as more people have started commuting after some lockdown-related curbs were lifted on May 11. The mayor emphasized that the city's authorities insisted on resuming the work of the subway in usual mode. This will redistribute the flow of passengers and normalize the operation of all public transport services in the capital.
However, Head of the Main Department of Ukraine's State Food Safety and Consumer Protection Service Oleh Ruban told the Segodnya newspaper that subways in Ukraine would be relaunched no earlier than on June 1 amid a decrease in the number of COVID-19 patients.
However, some restrictions on passengers' admission will remain in place; among them are such quarantine-related rules as social distancing, wearing personal protective gear, and regular deep-cleaning of subway stations.
There will also be curbs on the number of passengers. "For example, no more than 100 people will be allowed to enter subway cars, while the departure of each train from the station will be monitored," he said, adding that the figure is approximate.
The limitations may be the following: there should be 10 square meters of space per person in subway cars or there should be a distance of 1.5 meters between two persons.
The authorities also plan to involve police officers and municipal guards in handling passenger flows at subway stations and in subway cars.
"Yes, there will be problems with people standing in lines and with crowds of people in the [subway] cars. But technically, all this can be regulated if we explain [the rules] to citizens in advance," Ruban added.
As UNIAN reported earlier, Ukraine's Cabinet of Ministers in March introduced a nationwide quarantine to counter the spread of coronavirus infection, after which the lockdown regime was extended until May 11.
On May 4, the government further extended the lockdown until May 22, having lifted some quarantine-related curbs from May 11.
In particular, hair, nail, beauty salons, dentists, lawyers, offices of notaries, auditors, psychologists were allowed to reopen.
The subway service is available in three Ukrainian cities, namely Kyiv, Kharkiv, and Dnipro.