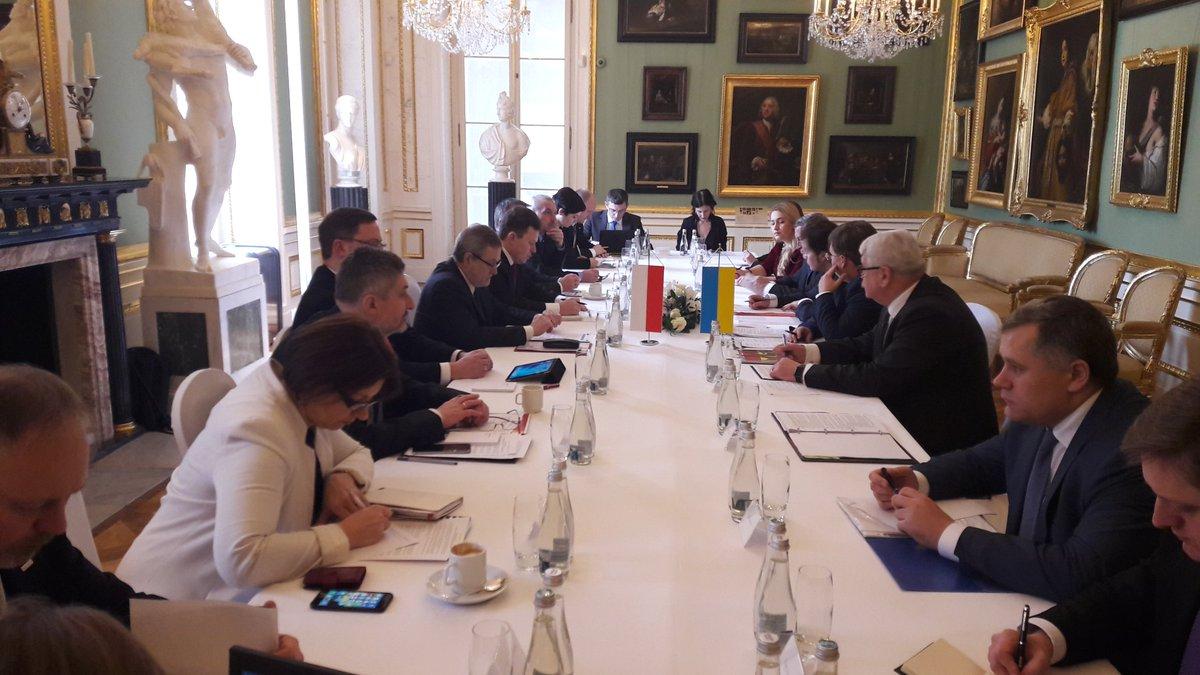 twitter.com/VasylBodnar
A meeting of the Ukrainian-Polish commission on historical issues is being held in Warsaw with the participation of Deputy Prime Ministers of Ukraine and Poland Pavlo Rozenko and Piotr Glinski.
"Ukrainian-Polish negotiations have begun in Warsaw at the level of Deputy Prime Ministers P. Rozenko and P. Glinski," Ukrainian Deputy Foreign Minister Vasyl Bodnar wrote on Twitter.
As UNIAN reported earlier, Polish President Andrzej Duda has requested that the Constitutional Court assess the constitutionality of articles of the recently amended law on the Institute of National Remembrance, mentioning the terms "Ukrainian nationalists" and "Eastern Malopolska."