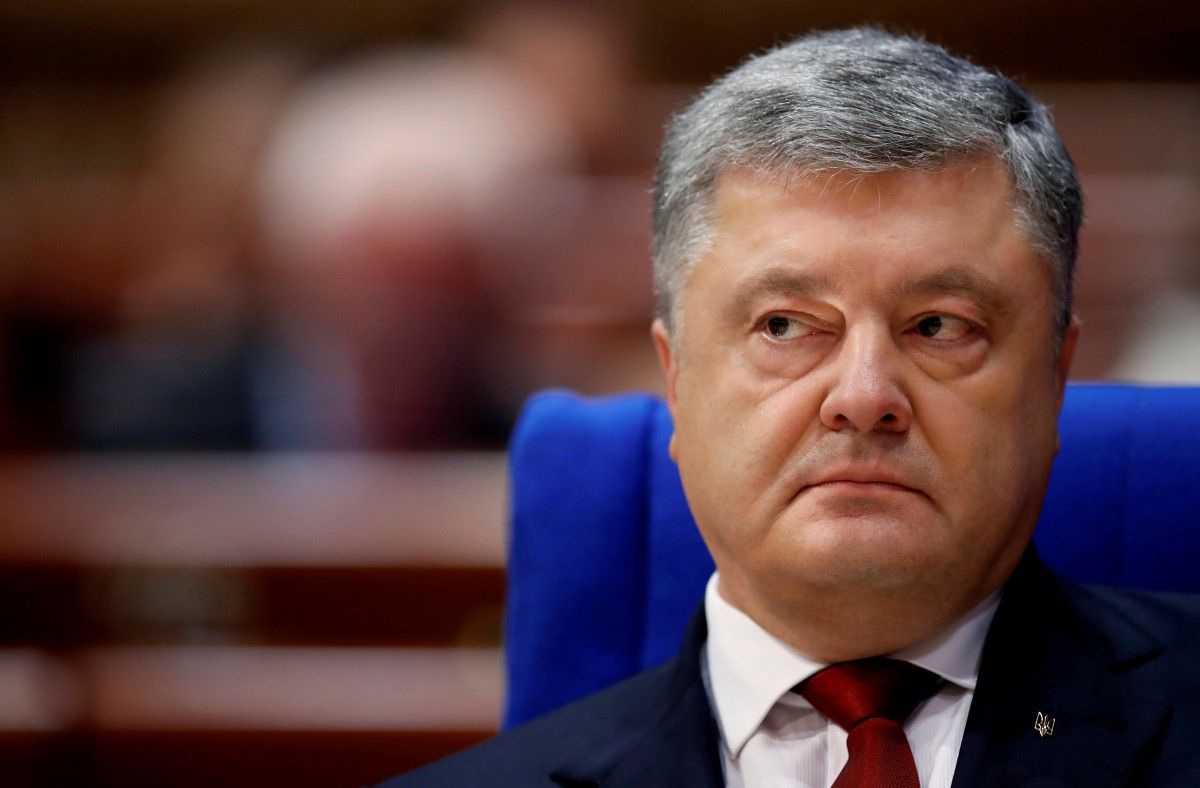 REUTERS
Ukrainian President Petro Poroshenko has announced he has decided to take part in court hearings on criminal prosecution against former Ukrainian president Viktor Yanukovych, who is charged with treason.
"Evil deeds should be punished, so for the first time in Ukrainian history I've decided to take part in the trial. It is unprecedented when the president takes part personally, but this [trial] concerns everybody," he said in Kyiv on Sunday, February 18, while opening the exhibition "Walk me across the Maidan" on the 4th anniversary of the Revolution of Dignity, according to an UNIAN correspondent.
Read also"Anti-Maidan" prosecutor now probing crimes against Maidan activists – journalistic investigationHe also stressed the importance of investigating crimes committed during the Revolution of Dignity, also known as Maidan events in 2014.
According to Poroshenko, the procedures should be thoroughly prepared so that the murderers of participants in the Revolution would then have no chance in European courts.
"There is no period of limitations on crimes against the Maidan, criminals crossed the line on which a curse come, and the curse, as [the recently deceased Ukrainian philosopher] Myroslav Popovych used to say, is 'more powerful than courts and prisons.' And they cannot hide even in Russia," he stressed.
On February 20, Ukraine marks Heavenly Hundred Heroes Day. Ukrainians honor the feat of participants in the Revolution of Dignity and organize events to commemorate the Heavenly Hundred Heroes, victims of the Maidan killings. In the period from February 18 to February 22, special events will be held in the regions of Ukraine on the occasion of Heavenly Hundred Heroes Day.