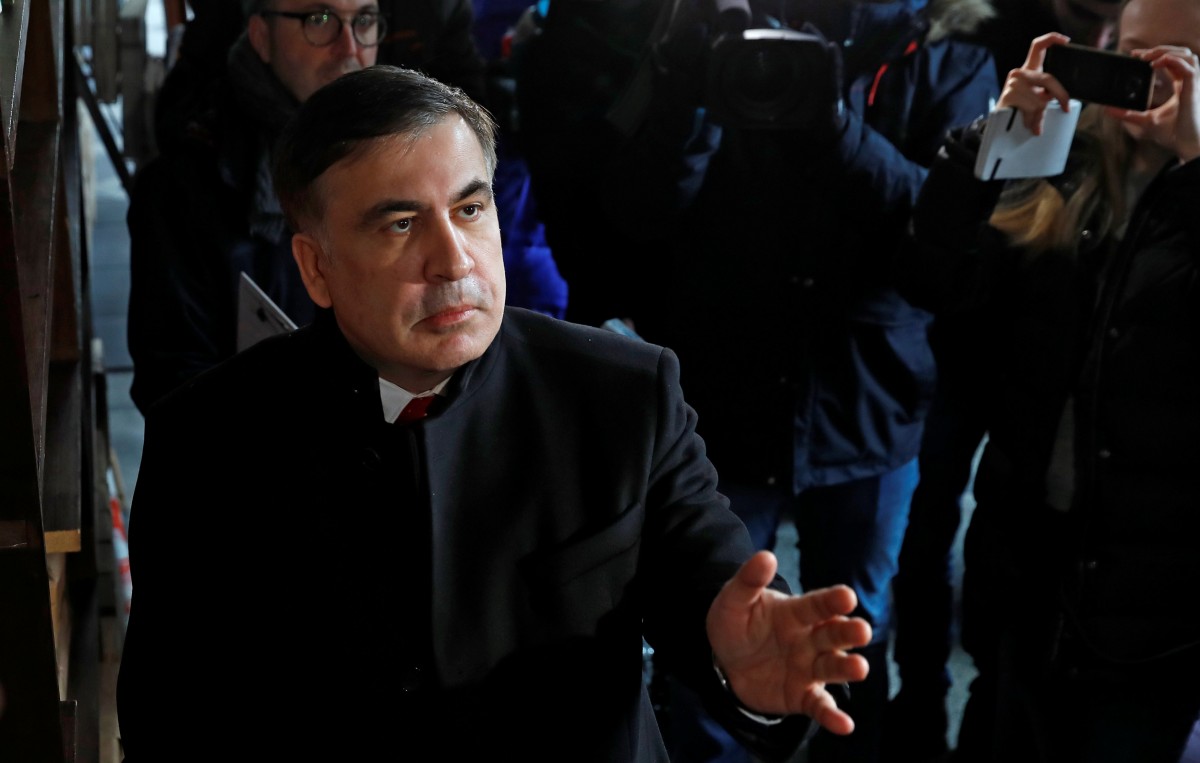 REUTERS
Leader of the Movement of New Forces Party in Ukraine, ex-Governor of Ukraine's Odesa region and ex-President of Georgia Mikheil Saakashvili has been put on Ukraine's stoplist until 2021.
Saakashvili posted a document his lawyers received from deputy head of the State Border Service of Ukraine Vasyl Servatiuk, confirming Saakashvili is persona non grata in Ukraine.
Read alsoSaakashvili supporters announce creation of civil resistance committees"The chief of the Mostyska Border Detachment decided to ban Mikheil Nikolozovich Saakashvili's entry into Ukraine for a period of three years until February 13, 2021," the Ukrainian border service said in the document.
This information was also confirmed by Press Secretary of the State Border Service of Ukraine Oleh Slobodyan, the Ukrainian online newspaper Ukrayinska Pravda reported.
"Yes, I confirm," Slobodyan said. "Indeed, the commander of the Mostyska detachment has made such a decision within his authority, considering the circumstances of border trespassing by Saakashvili in September 2017 and relying on relevant court rulings."
In his words, this decision is in force at any checkpoint on the Ukrainian border.
The document sent to the lawyers says that the ex-governor of Odesa region on September 10, 2017 illegally entered Ukraine from Poland at the Shehyni checkpoint in Lviv region's Mostyska district.
It also mentions that Saakashvili was expelled from Ukraine to Poland on February 12, 2018, according to the "standard readmission procedure."