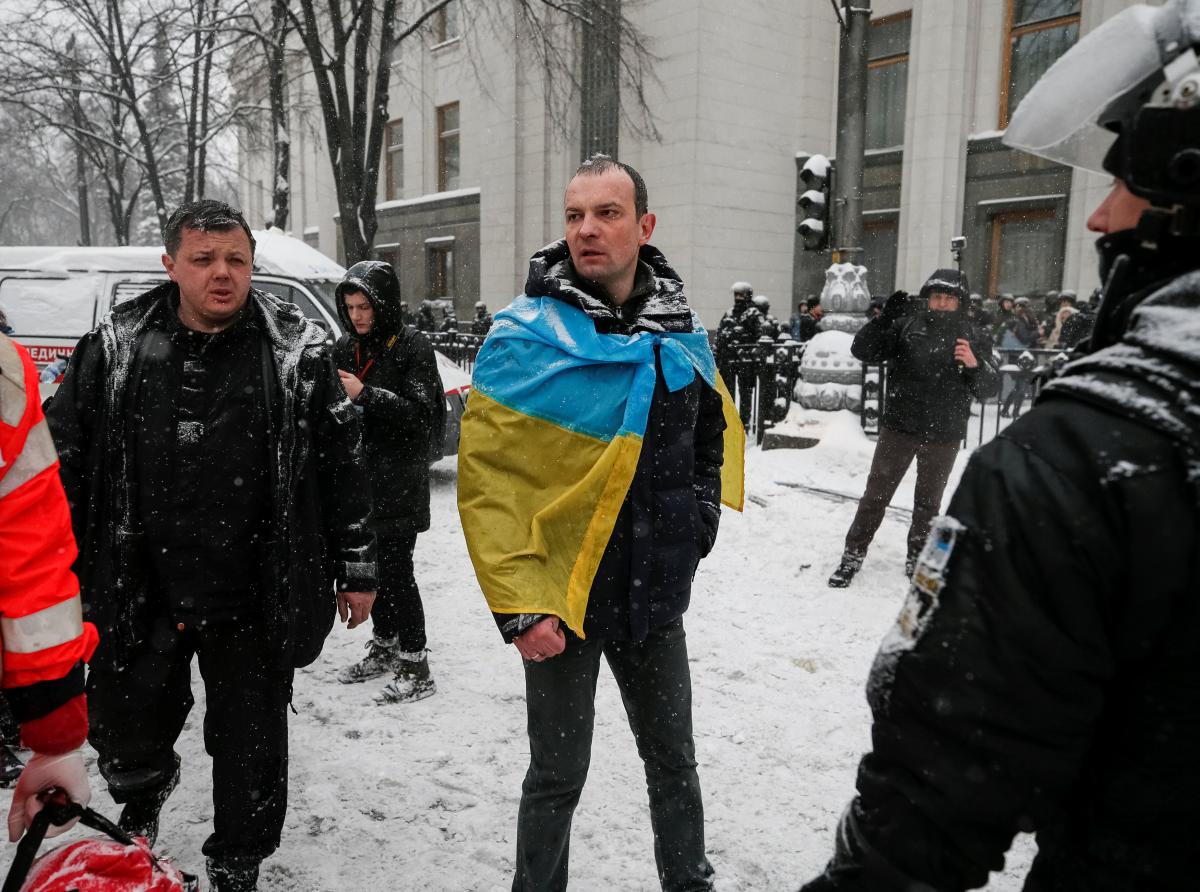 MP Sobolev  (center) thanks police for a humane attitude to detainees / REUTERS
All protesters detained after police broke up a protest camp outside the Ukrainian parliament's building in Kyiv on March 3 have been released.
"All the 112 activists who were detained during the attack on the camp of activists from the Vyzvolennya (Liberation) movement have been released from the police stations," Member of Parliament from the Samopomich Party Yehor Solobev wrote on Facebook on Saturday evening.
"Respect to those police officers in the Shevchenkivsky and Pechersky police stations who treated the political prisoners in a humane way," he added.
Read alsoOver 100 protesters detained amid clashes with police outside parliament (Photo, video)According to Sobolev, one detainee, a former soldier of the Donbas Volunteer Battalion, Mykola Chudovsky, who had served as a shooting instructor for the Ministry of Internal Affairs before the Donbas war, was charged with an attack on five special forces members outside the parliament's building. 
As was earlier reported, police started a raid on the protest camp on Saturday morning in keeping with a court ruling. However, the protesters began to resist the law enforcers.
Police said about 100 activists had been detained due to violence, while 11 protesters and seven police officers were hurt in the clashes.
Hand grenades, fire and smoke bombs were found in the camp during the raid, police said.