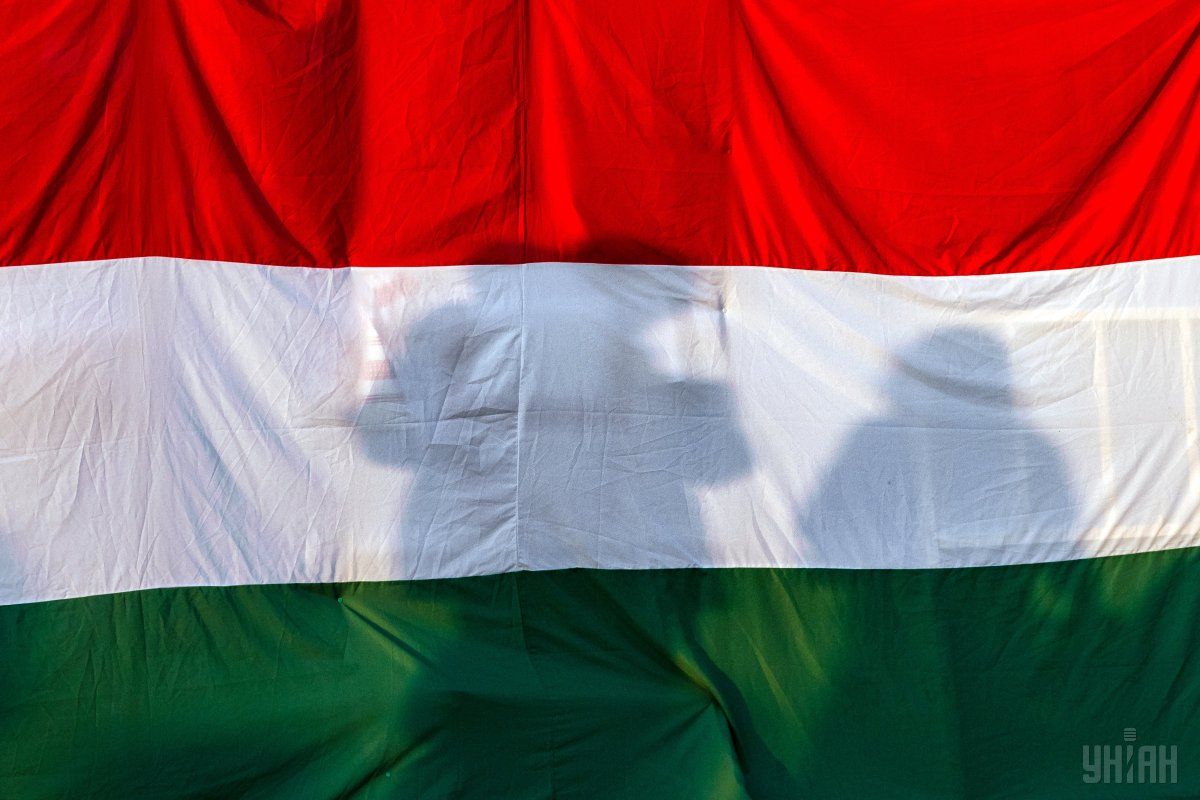 Photo from UNIAN
The reason of the recent arson attack on the Hungarian culture house in Ukraine's Zakarpattia, committed by a recently detained group of Poles, lies in the Russian ties of a far right radical group, Falanga, the perpetrators are part of.
Members of Falanga have traveled to Donbas, the embattled east of Ukraine, to support —and, as some allege, fight for—the Russian-backed militants there. The organization also has links to a marginal Polish pro-Russian political party "Zmiana", whose leader is in jail on suspicion of espionage for Russia.
"They seem like typical fodder for such operations. It's the type of thing I would see back in my old days," says the former Western counterintelligence official, according to The Daily Beast.
The incident in Uzhhorod, experts and officials suggest, was a small part of a much wider Russian campaign bent on fomenting ethnic tensions within Ukraine, with the goal of destabilizing the country and antagonizing its NATO-affiliated neighbors, especially Poland and Hungary. And it seems to be working.
Read alsoPoland's security forces bust group involved in arson attack on Hungarian culture center in ZakarpattiaAccording to Ukrainian authorities, a broader campaign focused on vandalization of Polish, Bulgarian, and Hungarian cemeteries and monuments was generally orchestrated by the so-called Ukraine Salvation Committee, based in Moscow, headed by fugitive former Ukraine Prime Minister Mykola Azarov.
"What they're really implying is that the real force behind it are the Russian intelligence services, which is likely," says Robert Cheda, a former Polish intelligence officer and an analyst at the Pulaski Foundation in Warsaw. "It is no secret that the nationalist milieux are heavily infiltrated by Russians."
Much as with Russia's influence campaign in the United States, which was aimed at exploiting political and racial divisions, Moscow's agents worked to inflame and exacerbate the existing tensions and cleavages.
Read alsoHungary's language row with Ukraine about "sucking up to Russia" – mediaAfter the Ukrainian Parliament passed in September a new education bill, which Hungary believes would hamper language rights of its minority in Zakarpattia, the Hungarian government—possibly the most Putin-friendly among EU member states—swore that the consequences will be painful for Ukraine and suggested it will stand in the way of the country's integration with the West.
The recent attacks in Uzhhorod only made the crisis worse. In the wake of it, Hungarian Foreign Minister Peter Szijjarto summoned the Ukrainian ambassador to issue a sharp rebuke over growing "extremist tendencies" and the alleged intimidation of diaspora leaders. He also appealed to the European Union to defend Zakarpattia's Hungarian minority.
Read alsoHungary blocks NATO-Ukraine Defense Commission"It's sheer propaganda, and the claim of intimidation is exaggerated. Everybody knows these are Russian-initiated provocations, yet the Hungarian government never acknowledged it," says Janos Szeky, a Hungarian journalist at Elet es Irodalom, a political weekly. "They say these are the results of a centrally directed anti-Hungarian hate campaign. Which is a vicious lie."
"Basically, what we're seeing in these spats is a clash of populist, assertive governments who consider themselves to be regional powers, and who pander to nationalist sentiments," concludes former intelligence officer Robert Cheda. "For Russia this is a perfect environment."
As earlier reported by Politico, NATO allies are worried about expanding Russian intelligence operations in Hungary. Officials from allied countries say Russia increasingly sees Hungary as an operational backdoor into Europe.
"There is tremendous concern that Russia is basically using Hungary as an intel forward operating base in NATO and the EU," said a former official at the U.S. Embassy in Budapest, who spoke on condition of anonymity.
Western officials say Russian intelligence agencies have boosted their presence over the past few years in Hungary, which is a member of Europe's border-free Schengen zone, to launch a variety of intelligence and sabotage operations in the EU. "Back in 2014-2015 [the Russians] went from maybe 50-100 intelligence officers up to 300 plus" in Hungary, said the former embassy official. Read also Hungary summons Ukrainian ambassador over arson attack – media "Generally we expect they are openly capturing telecoms, running HUMINT [human intelligence] sources all over Europe, planning and staging all kinds of cyber sabotage, linking up with organized crime and supporting folks in parties like [the far-right] Jobbik with fat sacks of cash and maybe even some intel-sourced dirt," this person added.