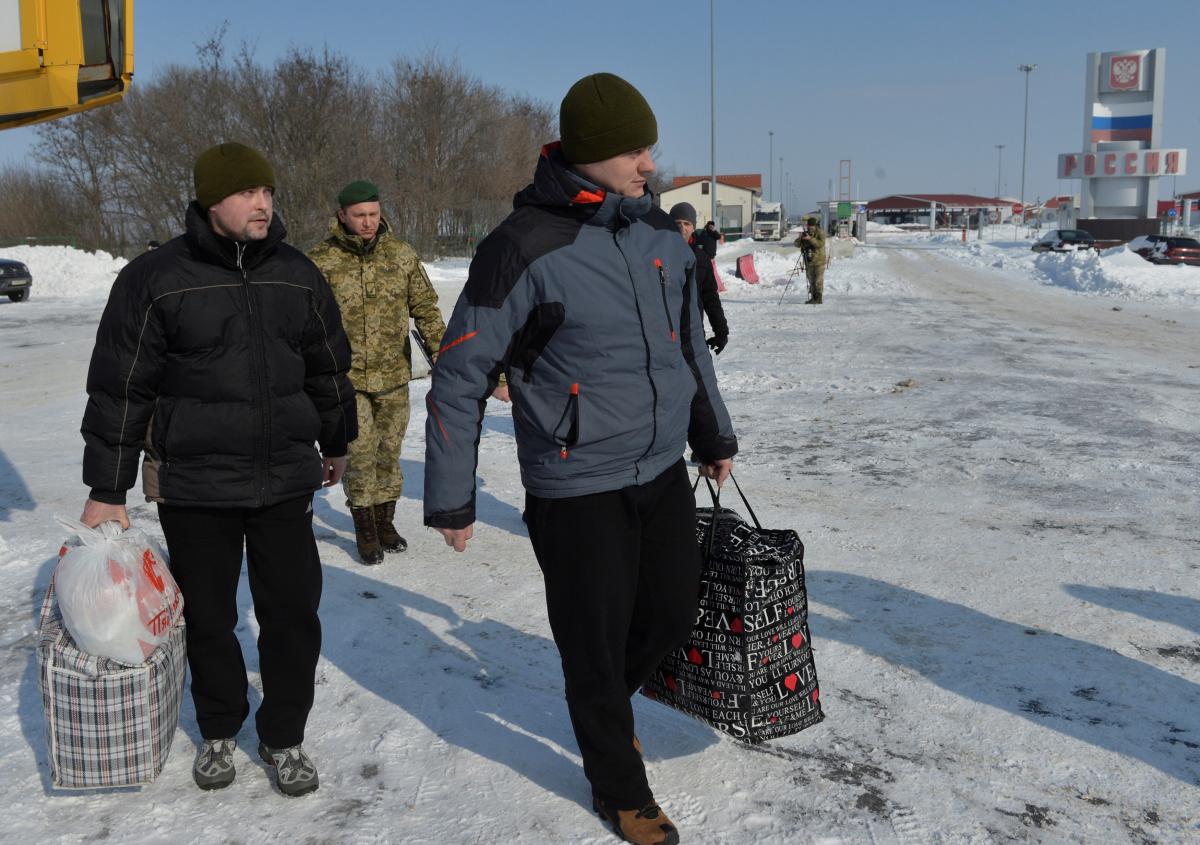 The two Ukrainian border guard officers returned home on March 2 / REUTERS
Russian special services attempted to abduct Ukrainian border guard officers three times after two agents of Russia's FSB service were detained in Ukrainian territory in June 2017.
"We were repeatedly informed by different sources that Russian special services had been instructed to capture two border guards. At least we managed to prevent three attempts in the sectors of the Luhansk, Kharkiv, and Sumy [border guard] detachments," spokesman for the State Border Service of Ukraine Oleh Slobodyan told Hromadske Radio.
Read alsoFSB officers detain Ukrainian citizen entering occupied CrimeaThe FSB's fourth try succeeded and they kidnapped Ukrainian border guards, Ihor Dziubak and Bohdan Martson, in Sumy region, Ukraine's north, on October 3, 2017.
In Moscow, they were remanded in custody for two months and charged with illegally crossing the border.
"They were abducted at the Sumy border detachment's stretch on October 3. There is no doubt it was abduction," Slobodyan said.
Dziubak and Martson were later swapped for the two Russian agents and returned home on March 2, 2018.
The two FSB officers, Vladimir Kuznetsov and Askar Kuluba, who were detained in Ukraine's Kherson region on June 30, 2017, were handed over to the Russian side.