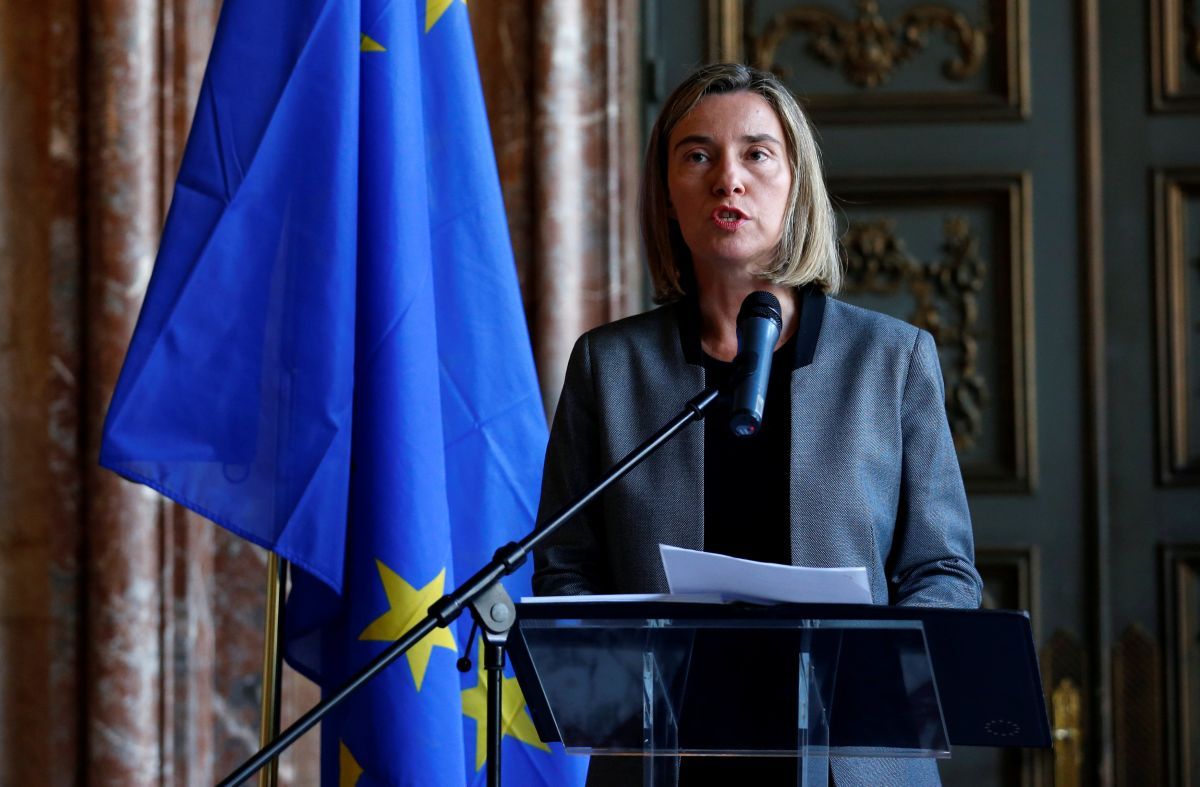 REUTERS
High Representative of the European Union for Foreign Affairs and Security Policy Federica Mogherini says that the Minsk agreements should be a major peace plan for Donbas, eastern Ukraine.
"The Minsk agreements have not yet been implemented in full, and we still believe that they should be. This is the aim of negotiations in the Trilateral Contact Group and the 'Normandy' format discussions. The Minsk agreements did manage to halt a dangerous escalation of violence, as was desperately needed. Secondly, they have provided the blueprint to resolving the situation we are faced with, in a way that fully respects Ukraine's territorial integrity and sovereignty," she told UNIAN in an interview on March 11.
Read alsoMogherini: No Ukraine fatigue in EUShe says that the EU knows that fighting continues with terrible consequence. "We are working to build the conditions to guarantee that a full ceasefire holds and quicker progress is made in parallel by all parties in implementing their commitments. We are consistently making this point in our contacts with both the Ukrainian authorities and in particular Russia. This is also why our sanctions are important; they are in place to add political and economic pressure, to dissuade from further escalation and eventually help bring about a change in Russia's behaviour and in its approach to the Minsk process," she said.
Answering a question whether the EU could consider the Hudson Institute's report with concrete proposal regarding a UN peacekeeping mission for Ukraine, Mogherini explained that a decision on such a mission "would be for the United Nations Security Council to take, not the European Union as such."
"We would like the OSCE Special Monitoring Mission to have full access to the whole territory of Ukraine, including along the Ukrainian-Russian border, in line with its mandate. If a UN Security Council-agreed mission could facilitate all this, and help to advance the implementation of the Minsk agreements, we would of course be in favour," she said.
Describing relations between the EU and Russia, Mogherini said that "relationship with Russia is not what it was."
"Russia used to be a strategic partner for the European Union, but that is no longer the case. It is clear that our relationship with Russia is not what it was, nor what it could be: the full implementation of the Minsk agreements is a key element for any substantial change in our relations," she said. "But we as the EU know that selective engagement with Russia is also necessary, where there is a clear EU interest."