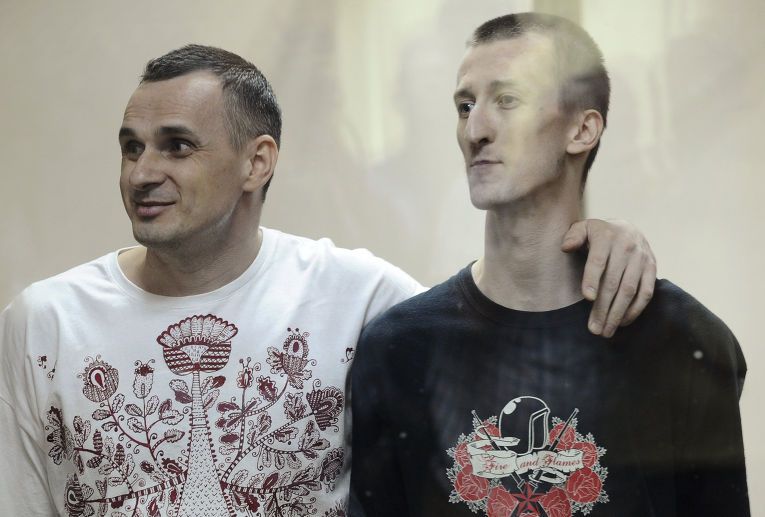 REUTERS
Russian President Vladimir Putin has instructed his administration to look into the appeal by former presidential candidate Ksenia Sobchak to pardon 16 political prisoners, including Ukraine's Oleh Sentsov and Oleksandr Kolchenko, according to an UNIAN correspondent in Russia.
Asked by UNIAN, whether it is possible that Putin will listen to the appeal by Sobchak, Kremlin spokesman Dmitry Peskov said, "Indeed, Ksenia Sobchak gave such a list to the president. He took it and instructed his administration to look into it. So far, I cannot tell you more."
In the recent presidential election, Ksenia Sobchak ranked fourth.
As UNIAN reported earlier, a Russian court in August 2015 convicted Sentsov and co-defendant Kolchenko of plotting terrorist acts in the Ukrainian region of Crimea, which Russia had illegally annexed in 2014. Both men have dRead alsoFSB-abducted Ukrainian teen's health deteriorating - Fatherenied all accusations. Sentsov was sentenced to 20 years, while Kolchenko received a 10-year term.
The Verkhovna Rada of Ukraine, the country's parliament, on March 1, 2018, appealed to the parliaments of foreign states with a request to condemn political repressions by Russia and to help release political prisoners, citizens of Ukraine.
Read alsoUkraine ready to swap Russian military serviceman Ageyev - lawyerThe full list of Ukrainian political prisoners illegally held in Russia contains more than 50 names. The Rada has also called for the use of all possible international political, diplomatic, and sanctions-related mechanisms against the Russian Federation with a view to the immediate release of Ukrainian nationals.