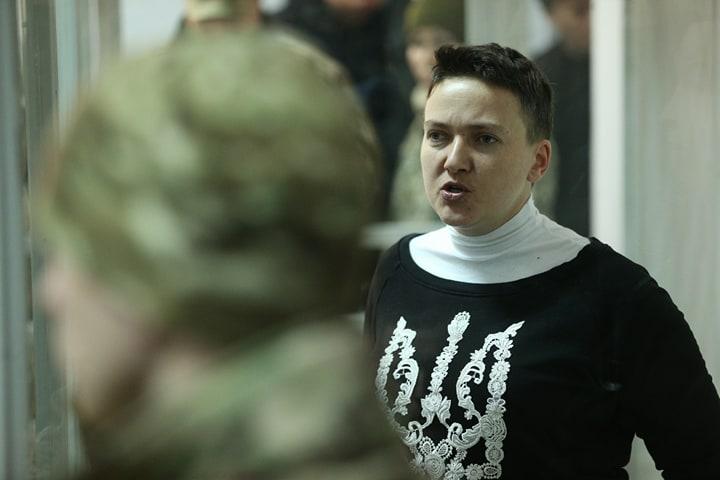 Photo from UNIAN
Ukraine will explain to international partners the situation with the court decision on the arrest of MP Nadiia Savchenko.
"It is very important for us that the investigation follow the rule of law. If the trial is transparent and in line with the law, I think that this situation will not affect Ukraine," Vice-Prime Minister for European and Euro-Atlantic integration of Ukraine Ivanna Klympush-Tsintsadze told journalists, according to an UNIAN correspondent.
"I think that now it will take a little time to explain to our partners what has actually happened, and what evidence was provided by the Prosecutor General's Office in order for such a decision regarding both stripping her of immunity and bringing her to responsibility, and arresting her was taken by the Verkhovna Rada. We see that the court's decision should be explained. If you remain silent, nobody will hear you," she said.
Read alsoSavchenko may face life imprisonmentAs UNIAN reported, the Verkhovna Rada on March 22 greenlighted Savchenko's arrest.
Savchenko is charged with committing a crime under Part 1 of Article 109 (actions aimed at the forcible change or overthrow of the constitutional order or seizure of state power); Part 1 of Article 14 (preparations for a crime), Part 2 of Article 28 (committing a crime by a group of persons, a group of persons by prior agreement, an organized group or a criminal organization), Article 112 (an attempted attack on the life of a public figure), Part 3 of Article 258 (an act of terror); Part 1 of Article 258-3 (creation of a terrorist group or organization) and Part 1 of Article 263 (illegal possession of weapons, ammunition or explosives) of the Criminal Code of Ukraine.
She has been arrested by a Ukrainian court for 59 days without bail.