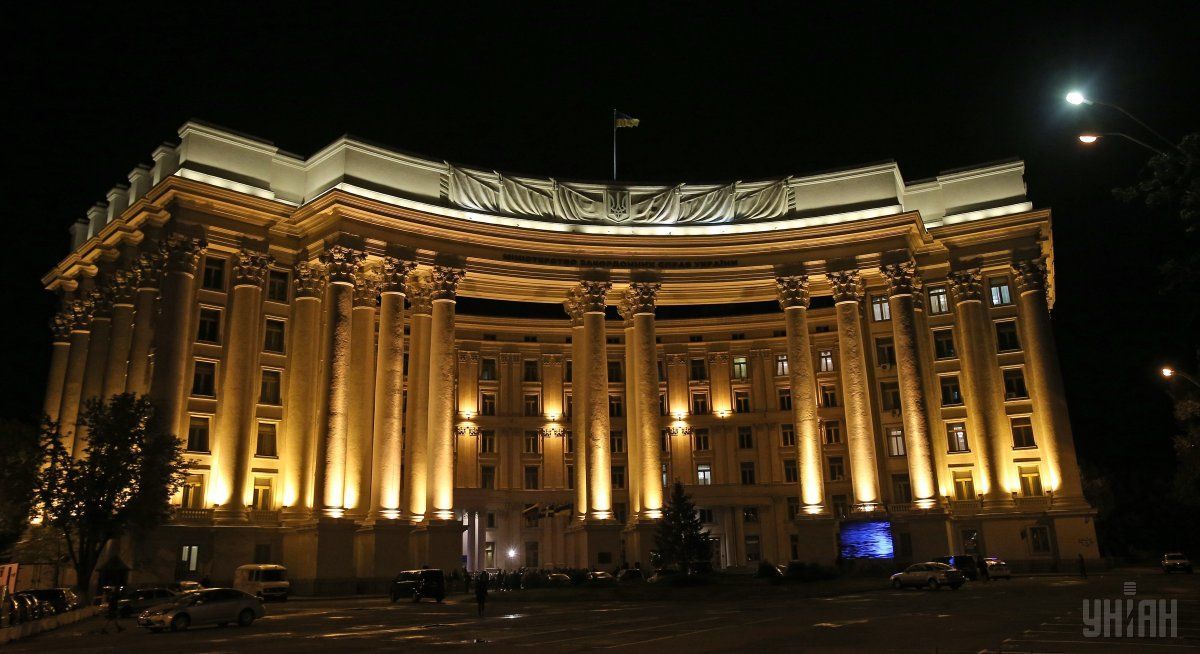 Photo from UNIAN
Deputy Head of Ukraine's Ministry of Foreign Affairs (MFA) Olena Zerkal has said the Treaty on Friendship, Cooperation and Partnership between Ukraine and the Russian Federation cannot be prolonged since Russia has grossly violated it.
"We must determine our position on the extension of the treaty until October-November this year. In my opinion, this treaty cannot be prolonged since Russia has already grossly violated it, especially as regards the recent Russian presidential elections held in Crimea," she said on Radio NV (Novoe Vremya).
According to Zerkal, the Ukrainian Foreign Ministry was against the termination of this treaty until all pretrial procedures in international courts over the Russian Federation's actions against Ukraine were completed.
Read alsoRussian Duma official proposes to partially denounce Russia-Ukraine Friendship Treaty
"Now all the cases against Russia are already in the courts... Therefore, we have no doubt that this treaty is not being implemented, and in new realities, we must reach a new agreement that will also provide for legal instruments for resolving disputes between the countries," Zerkal said.
"I hope that common sense will somehow prevail over aggression, I do not know in what form it will be, but I know that any relations with Russia should already be based on completely different grounds and proceed from entirely different realities, than it was in the 1990s," she stressed.
As UNIAN reported earlier, the Ministry of Foreign Affairs of Ukraine has prepared a number of proposals concerning the Treaty on Friendship, Cooperation and Partnership between Ukraine and Russia, including its partial or complete suspension.
UNIAN memo. The Russia-Ukraine Treaty on Friendship, Cooperation, and Partnership was signed on May 31, 1997.
The two countries formally recognized the borders of each other and consolidated the principles of strategic partnership and respect for territorial integrity.
After the annexation of Crimea by Russia and the subsequent outbreak of fighting in Donbas, Ukraine has repeatedly called for terminating the treaty due to Russia's violation of Ukraine's territorial integrity.