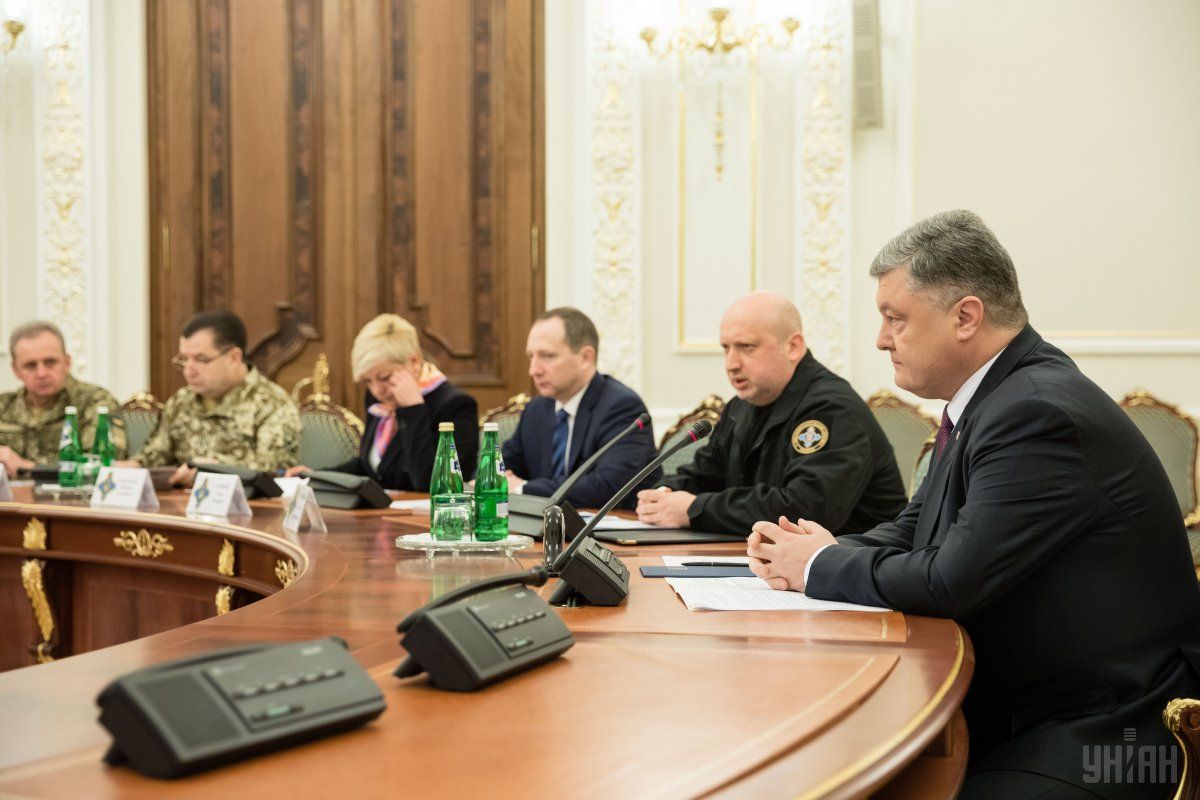 Photo from UNIAN
Secretary of the National Security and Defense Council (NSDC) of Ukraine Oleksandr Turchynov has said the NSDC will hold a meeting next week to prolong the existing sanctions against the Russian Federation and impose new ones similar to U.S. restrictive measures.
"As instructed by the president, the NSDC will meet next week to prolong the existing sanctions against the Russian Federation and to duplicate the sanctions introduced by the U.S. and European countries," he said at the 11th Kyiv Security Forum, an UNIAN correspondent reports.
Read alsoPoroshenko pledges to sanction Russian oligarchs soon
Turchynov thanked Western countries for imposing sanctions against Russia.
"The recently adopted sanctions by U.S. President Trump are very important, they are quite significant and painful to the Russian Federation," he said.
As UNIAN reported, the U.S. Department of the Treasury's Office of Foreign Assets Control (OFAC), in consultation with the Department of State, on April 6 designated seven Russian oligarchs and 12 companies they own or control, 17 senior Russian government officials, and a state-owned Russian weapons trading company and its subsidiary, a Russian bank.
The list includes such oligarchs as Vladimir Bogdanov, Oleg Deripaska, Suleiman Kerimov, Igor Rotenberg, Kirill Shamalov, Andrei Skoch and Viktor Vekselberg, oligarch-owned companies, such as B-Finance Ltd., Basic Element Limited, EN+ Group, EuroSibEnergo, United Company RUSAL PLC, Russian Machines, GAZ Group, Agroholding Kuban, Gazprom Burenie, NPV Engineering Open Joint Stock Company, Ladoga Menedzhment and Renova Group. Furthermore, it lists Russian state-owned firms, such as Rosoboroneksport and the Russian Financial Corporation Bank (RFC Bank). Moreover, the U.S. Treasury designated several Russian government officials, including Minister of Internal Affairs and General Police of the Russian Federation Vladimir Kolokoltsev, Director of the Federal Service of National Guard Troops and Commander of the National Guard Troops of the Russian Federation Viktor Zolotov, Head of Roskomnadzor Alexander Zharov, President, Chairman of the Management Board, and Member of the Supervisory Council of state-owned VTB Bank Andrey Kostin, Governor of the Tula region of Russia Alexey Dyumin, and others.