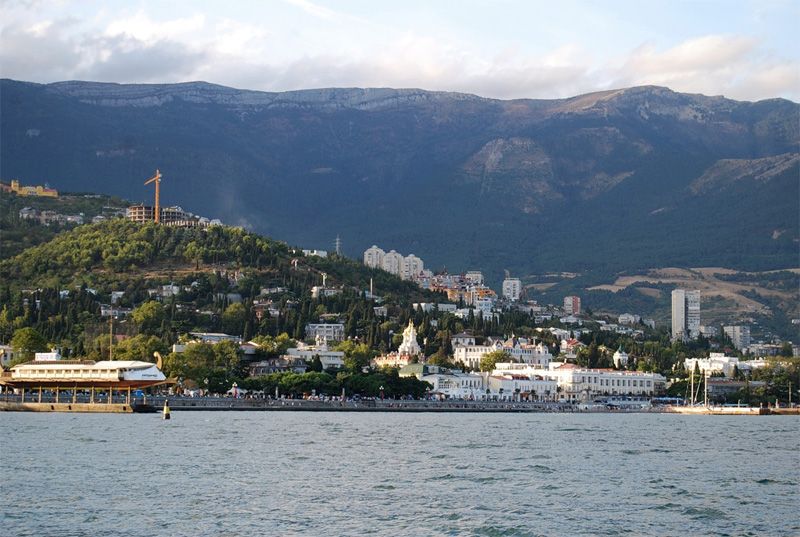 Yalta, Crimea / okryme.com
In an open letter, Ukraine's Ambassador to the UK, Natalia Galibarenko, shamed MEP Bill Etheridge over his recent visit to the Russia-occupied Ukrainian Crimea where he attended an economic forum.
Condemning the visit in her opening remarks, Galibarenko went on: "You perfectly know that by visiting Crimea without official consent of the Government of Ukraine you not only violated the Ukrainian legislation but disrespected the official position of Her Majesty's Government."
The diplomat added that Mr Etheridge "abhorrently neglected the international law and blatantly demonstrated disregard of its key principles, namely the sovereignty and the territorial integrity of an independent state."
She noted that, while the international community condemns Russia's occupation of Crimea and Donbas as an act of aggression, "illegal visit to Crimea is nothing more but a recognition of Russia's hostile policy which inter alia is aimed at systematic and large-scale disgusting human rights violations on the peninsula."
Read alsoHow Russia tried to legitimize illegal election in Crimea - Hromadske InternationalThe Ambassador recalled the official position of the UK Government which says that "it's illegal under Ukrainian law to enter internationally recognised Ukrainian territory through a border point that isn't currently controlled by the Ukrainian authorities. If you do so, you risk arrest of a fine, and you may be subject to a travel ban. International border points that aren't currently under control of the Ukrainian authorities include all air and sea ports in Crimea. To enter of exit Crimea, foreign nationals will need to provide their passport and a special permit issued by the State Migration Service of Ukraine."
The diplomat concludes: "It is without a doubt that Russia is trying to legitimize the illegal annexation of Crimea which is condemned by not only Western Governments but all the leading international organizations, including the United Nations. By illegally visiting the occupied territory you deliberately play into Kremlin's hands which is nothing but a disgrace."
As UNIAN reported earlier, occupation authorities in Crimea on April 19-21 held an international economic forum in Yalta attended by a number of pro-Russian European politicians. A massive delegation has also arrived from Syria.