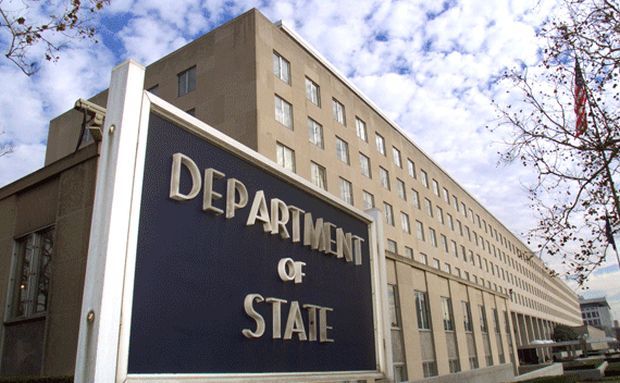 REUTERS
Russian occupation authorities should release Volodymyr Balukh, a local man who was imprisoned in a politically-motivated case, according to a spokesperson for the U.S. Department of State, Heather Nauert.
"Russian occupation authorities in Crimea should release political prisoner Volodymyr Balukh, who has been on hunger strike for 43 days. Unacceptable for Russia to jail a Ukrainian citizen for flying a Ukrainian flag in Crimea and deny him medical care," Nauert wrote on Twitter.
As UNIAN reported earlier, the Federal Security Service of Russia (FSB) detained Balukh on December 8, 2016. FSB operatives claimed that they had allegedly found 90 ammunition rounds and several TNT explosives in his attic.
Balukh's defense and human rights activists assert that he is a victim of repression over his public pro-Ukrainian position.
Read also"It's better to die": Ex-political prisoner Chiygoz on conditions in Simferopol's remand facilityOn March 14, 2018, the Kremlin-controlled "Supreme Court of Crimea" reviewed Balukh's original verdict and sentenced him to three years and five months in a penal colony settlement and a RUR 10,000 fine.
On March 19, Balukh said he would go on hunger strike in response to the verdict. While on hunger strike, he drinks only water and tea.
On April 20, the Russian-appointed administration of a pretrial detention center in the Russian-occupied city of Simferopol in Crimea placed Volodymyr Balukh in punitive confinement. The alleged reason is "violation of internal regulations," Balukh told his lawyer.