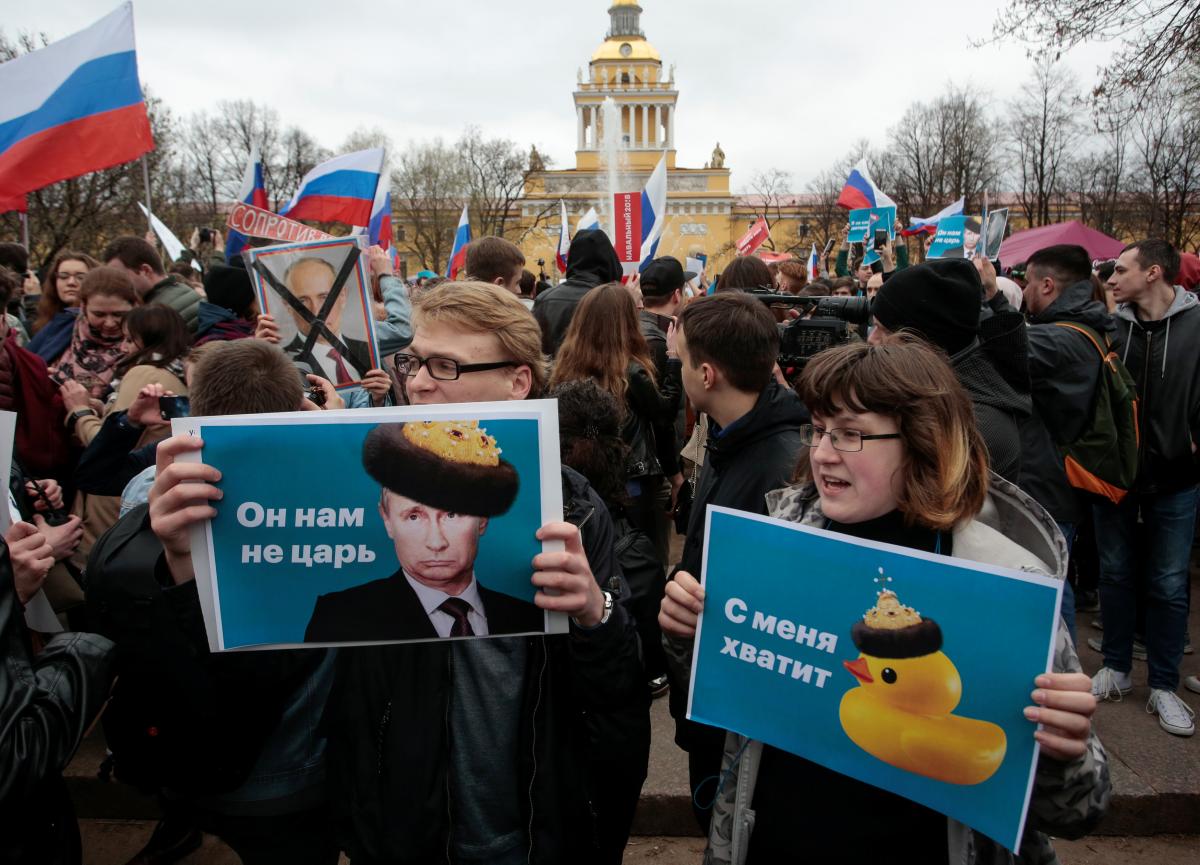 REUTERS
The Ministry of Foreign Affairs of Ukraine strongly condemns the brutal attacks of the Kremlin regime's punitive units against Russian citizens who have taken to the streets to stage "He's not our tsar" peaceful protest rallies that rolled across Russia ahead of Vladimir Putin's inauguration.
Read alsoPolice detain over thousand protesters at anti-Putin rallies across Russia
"Detentions and arrests of more than 1,600 peaceful citizens is a further proof of fear of the regime and the shameful state policy of suppressing human rights and fundamental freedoms, attempts to stamp out any dissent in Russia. Use of violence against minors and young people is especially outraging," the ministry said in a statement on May 6.
Furthermore, Ukraine and its international partners call for the immediate release of illegally detained persons and ensuring their rights to peaceful protest against tyranny and injustice.
As UNIAN reported earlier, protest rallies titled "He's not our tsar" and set up by supporters of the Russian opposition's Alexei Navalny, launched across Russian cities on Sunday, May 5.
Activists staged rallies in the cities of Vladivostok, Khabarovsk, Komsomolsk-on-Amur, Irkutsk, Barnaul, and Krasnoyarsk.
Opposition leader Alexei Navalny, who stood behind the protests, as well as his associate Nikolai Lyaskin were detained in Moscow.
A total of over 1,200 people were taken to police stations in the Russian capital.