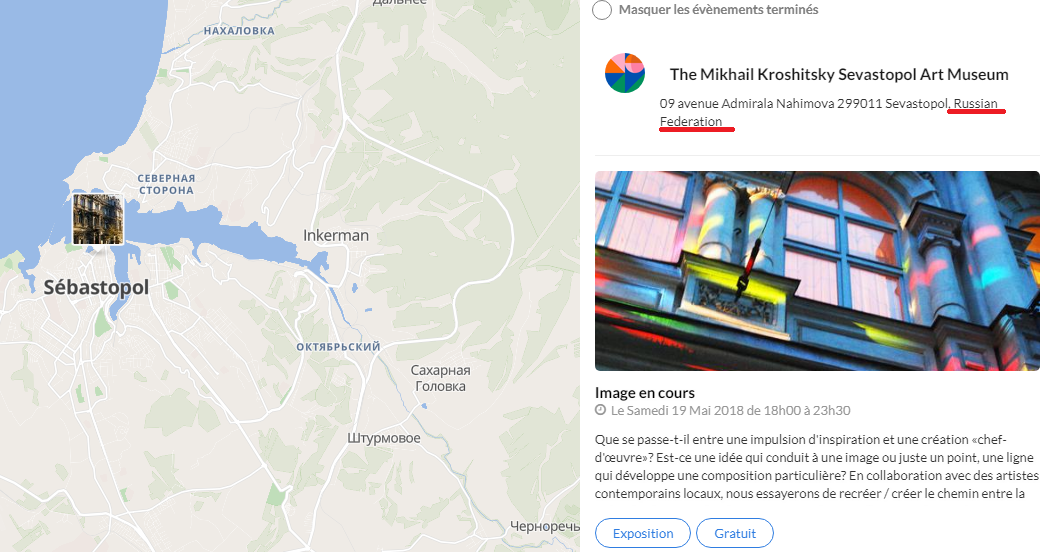 screenshot
The Ministry of Culture of France has published a map on its official website where Sevastopol in the occupied Crimea was indicated as a Russian city.
Read alsoNYT comments on scandal with "disputed" Crimea on published map
The map shows the participants of the European Night of Museums 2018 with the addresses and description of museums.
In particular, the Mikhail Kroshitsky Sevastopol Museum was indicated as Russian one, which is located at 9, Admirala Nahimova Avenue, Sevastopol, the Russian Federation.
As UNIAN reported earlier, the American daily newspaper The New York Times published a map where the Russian-occupied Ukrainian peninsula was designated by the same color as Russia and marked as "disputed" territory.